Amelia Earhart – First woman to fly across the Atlantic Ocean
Amelia Earhart was an American female aviator (First woman to fly across the Atlantic Ocean) whose mysterious disappearance continues to intrigue until today. Born in Kansas, USA in 1897, Earhart refused to conform to the gender stereotypes of her time. As a young girl she enjoyed sports, climbing trees and playing outside with her sister.

Amelia Earhart is undoubtedly one of an extraordinary women who made her name in aviation history. Let's look at Amelia Earhart's intriguing life story.
Born on July 24, 1897 in Kansas, America, Amelia Mary Earhart was the child of a family with problems.
As we are used to from the life stories of many geniuses and extraordinary people, Amelia had some problems with her family, she had an alcoholic father. But the lucky part of Amelia was her family encouraging her to try new and different things.
Amelia had seen a plane for the first time at the age of 10 and was not impressed by what she saw. However, December 28, 1920 was one of the most exciting days and turning points in Amelia's life.
Earhart's interest in flying began on December 28, 1920, when she and her father were visiting an air show in Long Beach, California. A pilot named Frank Hawks gave Amelia her 10-minute first flight. Amelia; "I was about 60-70 meters above the ground and I knew at that moment I had to fly." The following year she started taking flight lessons; another leading female pilot, Neta Snook taught Amelia her first lesson.
Amelia's main profession was nursing. During World War I, she was a military nurse and voluntarily taught English to immigrant children.
But now her real dream and passion was to fly.

For this goal, she saved the money she earned in all the jobs she worked for and completed her pilot training with the help of her mother. In 1921, she made her first solo flight with its light yellow biplane named "The Canary" (canary).
A phone call for her that will make her name written in history …

In 1928, Amelia Earhart received a phone call. Captain Hilton H Railey on the phone asked the question seriously; "Do you want to be the first woman to cross the Atlantic Ocean by air?" Amelia replied yes without thinking, excitedly. Moreover, 3 female pilots who made the same experiment that year before her died. Amelia Earhart became the first woman to cross the Atlantic in 1932.
In addition to these achievements, Earhart has worked hard to promote opportunities for women in aviation, which is traditionally seen as a male field. She became the first president of "Ninety-Nines" that was established in 1929. "Ninety Nines" encourage the advancement of aviation and inspire more women to become pilots.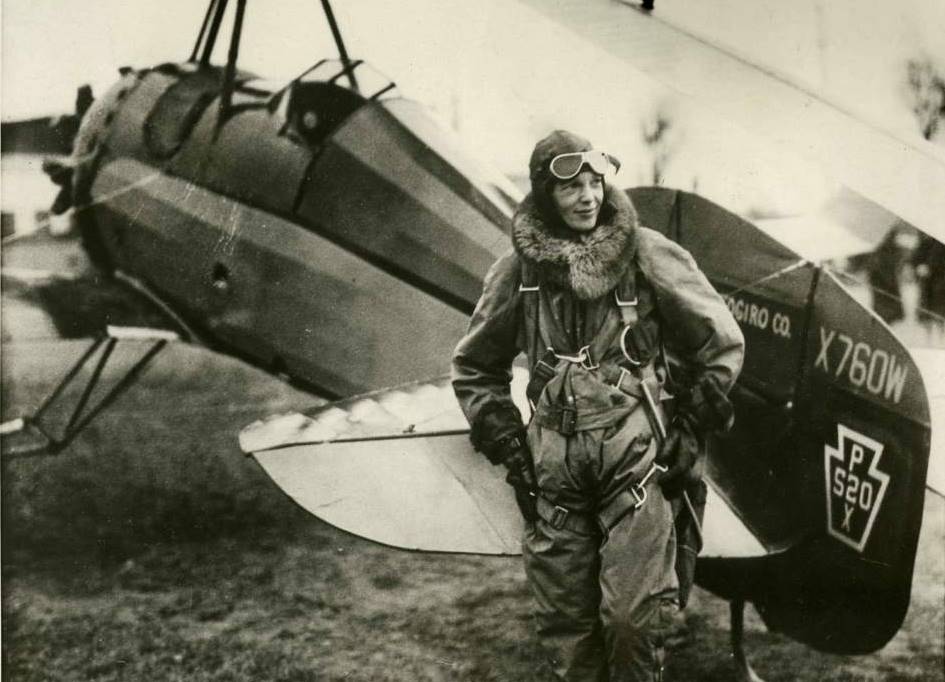 In 1937, the Lockheed Electra model went on a world tour with his American colleague Fred Noonan in a twin-engine airplane. In a preparatory flight they took just before this journey, the plane crashed before it could depart from the runway.
By the time she completed two-thirds of her journey, the plane disappeared in the middle of the Pacific Ocean. The United States carried out the largest rescue operation in history to date. Ocean explorer Robert Ballard, who found the remains of the Titanic ship, suggested that Earhart's plane definitely crashed around the island of Nikumaroro. In 2019, Ballard searched the deep cliffs that support the island and the nearby ocean, using state-of-the-art equipment to find the wreck.
According to the news in the BBC,
Human bones found on Nikumaroro Island in the east of the Pacific Ocean in 1940 were found to belong to American pioneer female pilot Amelia Earhart, who was lost in the area in 1937 during flight.
Professor Richard Jantz from the University of Tennessee in the study published in the journal "Forensic Anthropology" proved that the bones found in Nikumaroro Island belong to Earhart, despite the contrary results of the early investigations.
Following the tragic death, many theories have been put forward and have been the subject of many studies. While the circumstances of her death are never known, the legacy of her life is clear. Earhart pushed her boundaries and pursued her dreams, inspiring women to pursue their chosen careers and achieve their goals.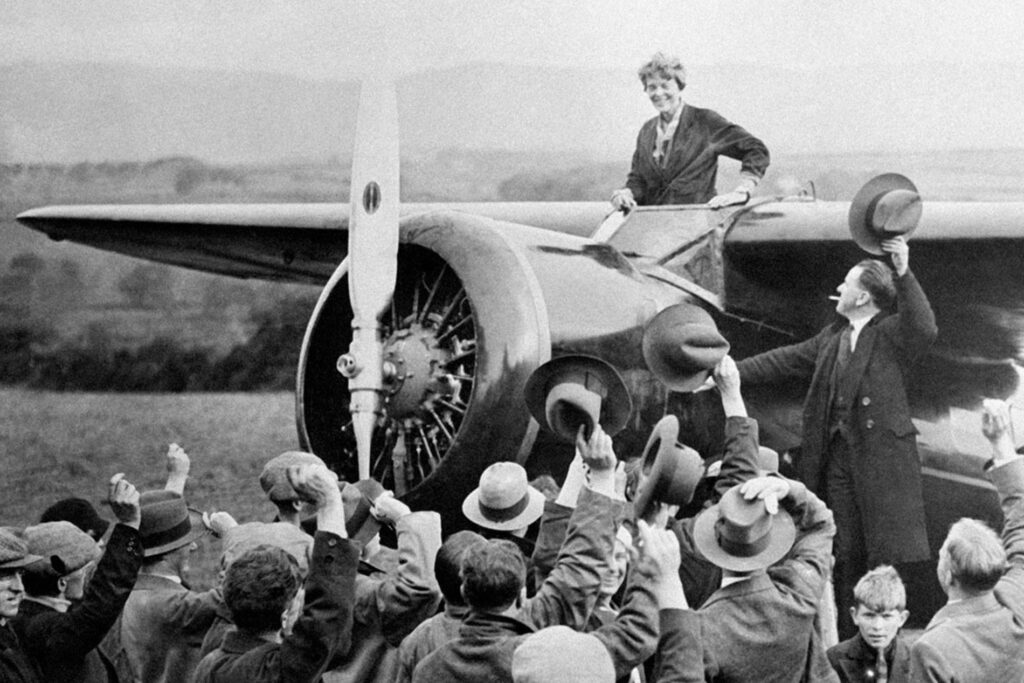 Amelia Earhart Achievements
• First woman to fly across the Atlantic in 1932. The flights lasted 14 hours and 56 minutes due to strong winds and harsh weather conditions.
• Earhart's achievements have been widely acclaimed as a feminist icon. She showed that women can pursue careers in fields traditionally considered 'male'.
• Distinguished Flying Cross awarded her for "heroism" and "outstanding success in air flight".
"Women must try to do things as men have tried. When they fail, their failure must be but a challenge to others."
Amelia Earhart to George Putnam, 1935
For more articles click.