A Brief Cover of London Heathrow Airport
London Heathrow Airport, located in the west of London, is one of the busiest and most well-known airports in the world. It is the main hub for British Airways and is serviced by over 80 airlines, offering flights to destinations around the globe.Lets have a A Brief Cover of London Heathrow Airport.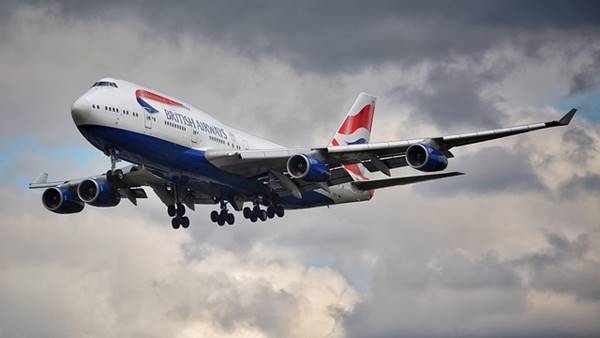 History
Heathrow Airport was originally opened in 1946 as a small airfield for military planes. The first commercial flights began in 1946 and the airport quickly grew in size and popularity. Today, it is one of the busiest airports in the world, serving over 80 million passengers annually.
Facilities
London Heathrow Airport offers a wide range of facilities to cater to the needs of travelers. There are several terminals, each with their own selection of shops, restaurants, and lounges. The airport also offers services such as baggage storage, currency exchange, and showers for travelers in transit. Passengers can also take advantage of the airport's free Wi-Fi service, which is available throughout the terminals.
Transportation
Getting to and from London Heathrow Airport is easy, thanks to the many transportation options available. Passengers can choose from taxis, buses, trains, and the London Underground, with the latter providing a fast and convenient connection to central London. Additionally, the airport offers a range of car rental services for those who prefer to drive themselves.
Expansion
The airport is currently undergoing a major expansion project, which is expected to be completed in 2026. The expansion includes the construction of a third runway, which will increase the airport's capacity and enable it to handle more flights and passengers.
Challenges
While London Heathrow Airport is one of the world's busiest and most well-known airports, it also faces several challenges. These include noise pollution, air pollution, and the impact of the airport's operations on the local environment. The airport has taken steps to address these issues, such as implementing noise reduction measures and investing in cleaner, more sustainable technology.
In conclusion, London Heathrow Airport is a vital hub for global travel, offering a range of facilities and transportation options for travelers. While it faces challenges, it continues to evolve and adapt to the needs of the modern world. As such, it remains one of the world's most important airports and a key gateway to the United Kingdom.
References:
Heathrow Airport Official Website – https://www.heathrow.com/
BBC News – https://www.bbc.com/news/topics/c302m85q09zt/heathrow-airport
The Guardian – https://www.theguardian.com/uk-news/heathrow-airport