Bessie Coleman – First African-American woman pilot
Bessie Coleman was born on January 26, 1892, and was the tenth child of George and Susan Coleman's thirteen children in Atlanta, Texas. She was the first female African-American pilot. Her father was Native and African American. She went to a small school four miles from home, which she covers every day, to fulfill her love for learning. She was a clever student and proved that in Mathematics classes. Her father left the family to move to Oklahoma when he was 10 years old. At the age of 12, she attended Missionary Baptist Church where she spent most of her teenage years. By the age of 18, Coleman decided to enroll at Langston University in Oklahoma, which was named "Oklahoma Color Agriculture and Normal University". However, due to financial difficulties she couldn't stay long.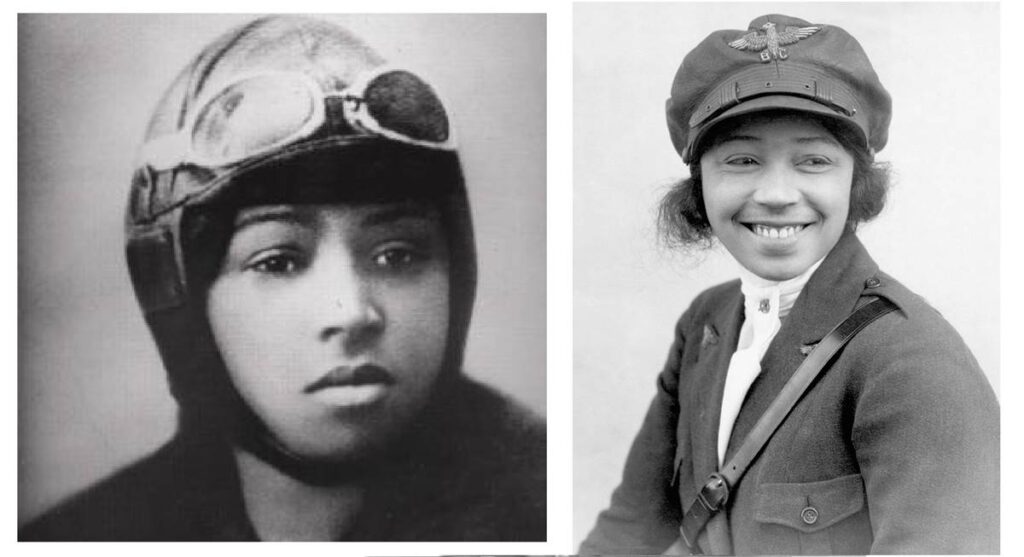 At the age of 23, Bessie moved to Chicago, Illinois, to live with his brother, where he was working as a manicurist. During these days, she became interested in flying after hearing stories about World War I pilots. Coleman wanted to train as a pilot but was unable to find an instructor or be accepted into any aviation school due to racial inequality. Some of her friends encouraged her and financially supported her to move to Paris. She took French course at the Berlitz School in Chicago and then moved to Paris, where she was admitted to an aviation school in November 1920.
During her training, she flew with a Nieuport Type 82 biplane. She received her aviation license on June 15, 1921 to become the first African American woman to gain an international aviation license. In September 1921, she returned to the United States. She received enormous media attention for her singular achievements. Bessie then went on a speaking tour in Orlando where she met Reverend Hezakiah Hill and his wife Viola.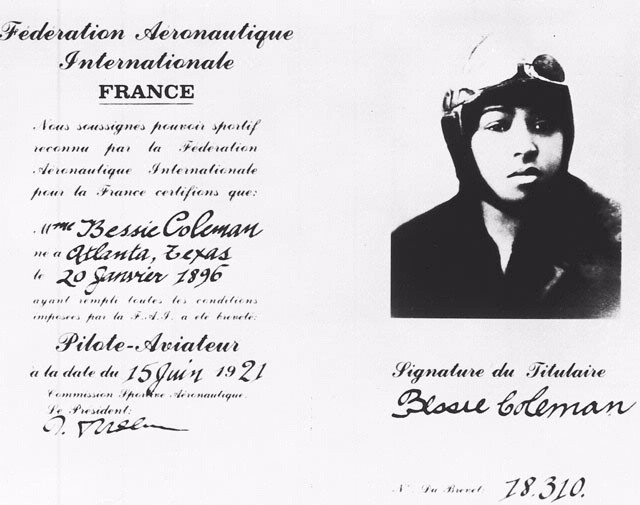 Having hustled her way to prominence, Coleman understood the importance of a carefully tailored appearance and self-promotion. Known as "Queen Bess" or "Brave Bess" in the press, she cut an impressive public figure with her long coat, leather boots and Sam Browne officer's belt, and often embellished her credentials during interviews. In 2013, a street in Orlando was named in her honor. Bessie Coleman earned her living as a stunt pilot or "barnstormer", performing for audiences as a civilian aviator.

Coleman wanted to expand her skills but, unable to find anyone to train her. She returned to Europe in February 1922. After spending two months in France, she traveled to the Netherlands to meet a distinguished aircraft designer named Anthony Fokker. She then went to Germany to visit Fokker's aircraft design company. Coleman then returned to the USA to attend a flying exhibition. By then she gained a reputation as a talented pilot and her shows have always been welcomed by big cheer fans.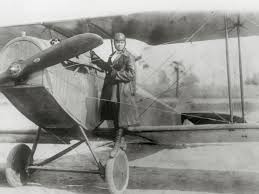 In 1923, she had an unfortunate accident during a flight in Los Angeles where her plane crashed and she broke her leg as well as three ribs. She was offered a role in a film called "Shadow and Sunshine" financed by the African American Seminole Film Producing Company. She accepted the role, hoping to earn enough money to start her own flying school. However, she was not happy with the role that was offered, as it required her to be in torn and tattered clothing, holding a walking stick. She still wanted to open up her own school, but unfortunately she was in a fatal airplane crash in April 1926. Bessie Coleman was 34 years old at the time of her death. Since her death, she has been honored extensively and several libraries, airports and scholarships have been named in her honor.
For more articles click.