Hamburg Airport: A Timeless Landmark in Aviation History
Hamburg Airport, also known as Hamburg Fuhlsbüttel Airport, is one of the oldest airports in the world, having been in operation since 1911. Despite its age, it continues to be a vital hub of transportation in northern Germany, connecting passengers to destinations both domestically and internationally.
Located in the Fuhlsbüttel district of Hamburg, the airport has undergone numerous renovations and expansions over the years to keep pace with the growing demands of air travel. Today, it features state-of-the-art facilities and services, including multiple terminals, lounges, shops, restaurants, and car rental options.
One of the First to Offer Regular Passenger Flights
Throughout its history, Hamburg Airport has played a crucial role in shaping the aviation industry. In the early days of commercial air travel, the airport was one of the first to offer regular passenger flights, and it continues to set the standard for quality and efficiency. It was one of the first airports in Europe to be equipped with a runway lighting system, which allowed for safe nighttime landings, and it was one of the first airports to introduce air traffic control.
In recent years, Hamburg Airport has become a hub for low-cost carriers, making air travel accessible and affordable for millions of passengers each year. Despite its reputation as a budget-friendly airport, Hamburg Airport is also known for its commitment to sustainability, with numerous initiatives aimed at reducing its environmental impact, such as renewable energy and carbon offset programs.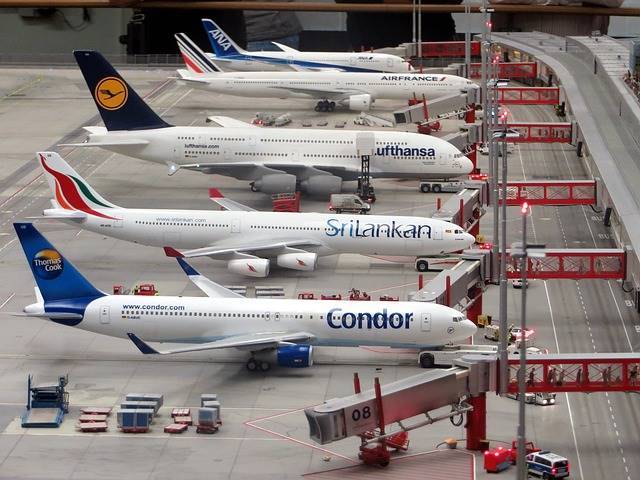 Aside from its impressive infrastructure and services, it is also a symbol of the city's rich history and cultural heritage. The airport's original terminal building, which was completed in 1933, is a classic example of the Art Deco style, and it has been carefully preserved as a historical landmark. Today, it serves as a museum, showcasing the airport's rich history and contributions to the aviation industry.
In conclusion, Hamburg Airport is more than just an airport – it is a timeless landmark that has played a vital role in shaping the aviation industry and connecting people from all over the world. Despite its age, it remains a modern and dynamic hub that continues to serve as a symbol of innovation, efficiency, and sustainability in air travel. Whether you are a seasoned traveler or just starting your journey, it is a destination that is sure to impress.