Legendary Aerobatic Pilot Murat Öztürk, Who is He?
The passion of aviation can change a person's life very sharply. Flying, being free in the sky is probably one of the most special feelings people can experience. Talented people who follow their passion for aviation have both had very special experiences in their own lives and have marked their names in the aviation history. In this article, we will write about the legendary Turkish aerobatic pilot Murat Öztürk. We will look into his life in detail.
Murat Öztürk, From Cameraman To Pilot
Murat Özturk was born in 1953 in Konya. Öztürk worked as a news cameraman at TRT for many years. Öztürk's life changed in 1985 when he went to Samandıra for news reporting. Murat Öztürk, who reported on light class aircraft called ultralight here, then started to fly with these aircraft. His love of aviation was revealed. Later, he obtained his ultralight, pilot and teacher pilot licenses.
Hezarfen Airfield – A First In Turkey
Murat Öztürk, who was looking for an airfield to fly, bought a field in Istanbul, Büyükçekmece, together with Ahmet Tezman. A small sports airfield was created with the earthen runway built here.
Murat Öztürk, who left the cameraman job after a while, together with Faruk Berksan, one of the partners of Kar Food Group of Companies, made Hezarfen Airfiled safe to serve general aviation with its asphalt runway and hangars. He then founded Top Air Company. One of Turkey's first private pilot schools, Top Air has trained hundreds of pilots, both professional and amateur, to date.
Murat Öztürk – Into Acrobacy
Murat Öztürk later became interested in aerobatic flights. He had an accident at Hezarfen Airfield in 2012 with a plane he was flying. After Öztürk recovered, he started flying again.
Later on, Öztürk was performing with the TC-AYT registered S-2B Pitts type two-seater aircraft. He was making sponsorship agreements with some companies for his flights. Öztürk made his first show in Istanbul, Maiden's Tower in 2013, and then flew with Turkish Stars and Solo Türk in Hezarfen on 12 May 2013.
An Instructor Pilot
There were very few instructor pilots like Murat, who had such a high sense of teaching. Öztürk, who has flown close to 10 thousand hours with dozens of different types of planes, has never stopped working as a journalist. He became Turkey's first sky reporter. He received many awards for his aerial photographs. He was the first journalist in the Turkish press to have an aerial photograph of 16 columns printed on a double page.
Pelin Öztürk, daughter of Murat Öztürk, also became a pilot. Pelin was working as an instructor pilot with her father at Top Air.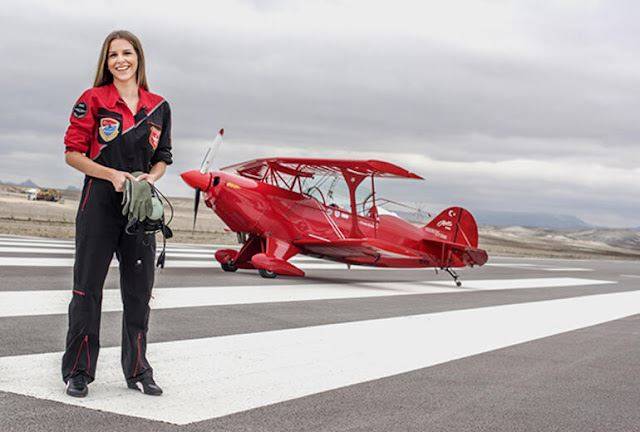 Öztürk's Last Flight
Murat Öztürk took off from Istanbul Hezarfen Airport on 15 May 2013 with TC-AYT registered plane. He refueled in Eskişehir İnönü then Landed in Ankara Esenboğa Airport. Then he reached Adana Airport for acrobatic flights.
Murat Attended Shows
After a training flight, he made an acrobatic flight in Adana. Its penultimate flight was on May 19. Öztürk, who was given special permission, flew over the Station Square and celebrated the 19th of May Commemoration of Atatürk, Youth and Sports Day of Adana residents. Then he participated in the show in Kellaynak Square.
However, during the flight, he could not get out of the dive and hit the ground with his plane. The plane, which bounced up from the ground, then caught fire and crashed into the ground again. He died at the scene.
Legendary Aerobatic pilot Murat Öztürk died at the age of 60 when his plane crashed during the acrobatic flight he made during the "Commemoration of Atatürk, Youth and Sports Day" events he attended in Adana on May 19, 2013.
Resources
Wikipedia – Murat Öztürk (23.06.2022)
https://en.wikipedia.org/wiki/Murat_%C3%96zt%C3%BCrk_(aviator)
Hvtd.org – Murat Öztürk (23.06.2022)