Oneworld, One of the Big Three Airline Alliances
Among the many airline alliances in the world, three of them have huge influence in the industry. Oneworld is one of these big three airline alliances with its 14 full members who are very powerful names among many other airlines. Launched on the 1st of February 1999, Oneworld has more than 20 years of history in its field. Today the large airline alliance serves around 490 million passengers each year with a fleet of 3296 aircraft in 170 countries and with over 1000 destination airports. Aside from being a very influential airline alliance, Oneworld offers many benefits to its passengers such as access to many airport lounges and priority check-in and boarding. Also, the alliance aims to achieve net zero emissions by 2050, showing us its dedication to sustainability and creating a better world. Let's learn more about this big airline alliance.

A Brief History of the Oneworld Airline Alliance
Oneworld announced its formation on the 21st of September 1998 at a press conference and the airline alliance was officially started a few months later, on the 1st of February 1999. In its beginning the alliance members were made up of American Airlines, British Airways, Cathay Pacific, Qantas and Canadian Airlines, which ceased operations on the 1st of January 2001. At Oneworld's launch, its member airlines and affiliates served 181 million passengers in over 130 countries with almost 650 destinations and had a fleet made up of more than 1500 aircraft.
The alliance offered many benefits such as better transfers, greater support for passengers, more rewards in the frequent-flyer programmes of the member airlines, access to more airport lounges and so on. Before the launch, the alliance had started training over 200,000 staff of the member airlines to ensure that they could deliver what they would promise to their customers. During the early years of the alliance, new members such as Finnair, Iberia and Aer Lingus joined the Oneworld alliance, while at the same time Canadian Airlines left the alliance on the 1st of June 2000 as a result of its purchase by Air Canada.
Around 2005, the alliance started its first big expansion with Hungarian flag carrier Malév as well as Royal Jordanian and Japan Airlines joining it. Royal Jordanian was the first member of the alliance from Middle East and it expanded the alliance's influence in the region. Also, Japan Airlines was Asia's largest airline group back then, which also contributed to the alliance's expansion. With these new members, Oneworld was serving 315 million passengers every year with a fleet of nearly 2500 aircraft.
During the following years of this expansion, the alliance welcomed new members and kept a steady pace of growth. Then in 2012 another big expansion started with many more airlines joining the alliance as full members. Along with its full members, Oneworld also has about 15 or so affiliates which are made up of mainly regional airlines operating on a smaller scale. Today Oneworld is among the three biggest airline alliances in the world.

Full Members of the Oneworld Alliance
Founding Members
American Airlines
British Airways
Cathay Pacific
Qantas
Other Members
Alaska Airlines
Finnair
Iberia
Japan Airlines
Malaysia Airlines
Qatar Airways
Royal Air Maroc
Royal Jordanian
S7 Airlines
SriLankan Airlines
Fiji Airways (Connect partner)
Oneworld's Former Members
Aer Lingus
Air Berlin
Canadian Airlines
LATAM Airlines
Malév
Mexicana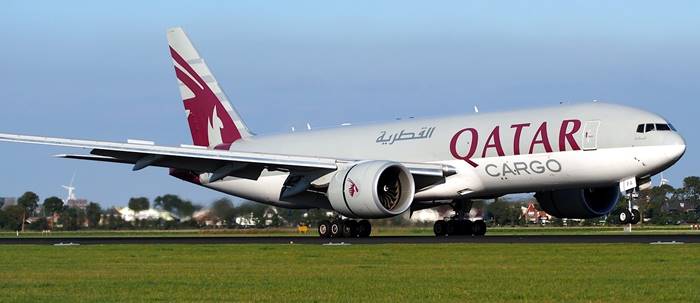 Resources
Anon. (n.d.), Oneworld, Wikipedia, Retrieved 22 January 2022
< https://en.wikipedia.org/wiki/Oneworld >
Oneworld Editor (n.d.), oneworld Benefits, oneworld, Retrieved 22 January 2022
< https://www.oneworld.com/travel-benefits >
Özgür Töre (1 September 2021), oneworld Outlines Path to Net Zero Emissions by 2050, ftnnews, Retrieved 22 January 2022
< https://ftnnews.com/aviation/42409-oneworld-outlines-path-to-net-zero-emissions-by-2050 >
For more articles click.