Aviation Pioneers of Portugal
Portugal has a rich history in aviation, with many pioneering aviators who have contributed to the development and progress of aviation. In this article, we will focus on three aviation pioneers of Portugal who have made significant contributions to the field of aviation.
Sacadura Cabral
Sacadura Cabral was a Portuguese aviator who made history by completing the first South Atlantic crossing by air, flying from Lisbon to Rio de Janeiro in 1922. Cabral was a naval officer who had a passion for aviation and was part of a team that included Gago Coutinho, a navigator, and engineer. Cabral and Coutinho flew a Fairey IIID floatplane, named "Lusitania," which was specially adapted for the long-distance flight.
The journey was full of challenges, including difficult weather conditions and technical problems. However, the team overcame all obstacles and completed the 6,400-kilometer journey in 79 hours and 30 minutes. This was a remarkable achievement at the time, and it helped to open up new possibilities for international aviation.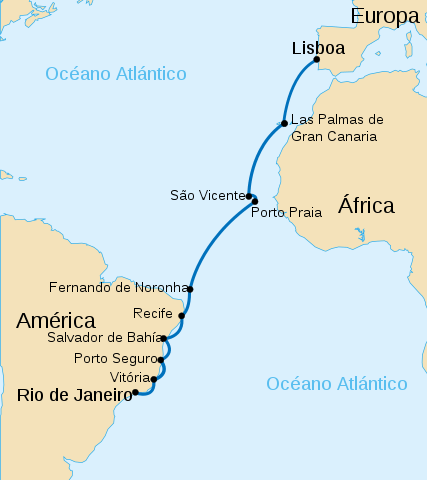 Carlos Viegas Gago Coutinho
Gago Coutinho was a Portuguese aviator, navigator, and inventor who played a crucial role in the South Atlantic crossing by air. Along with Sacadura Cabral, Gago Coutinho developed the "Coutinho-Drago" navigation instrument, also known as the "Aerial Sextant." This instrument allowed for accurate navigation without the need for visual landmarks, making long-distance flights possible.
Gago Coutinho was also an accomplished aviator in his own right. He made several important flights, including a flight from Lisbon to Macau in 1924, which was one of the longest flights of the time. Gago Coutinho's contributions to aviation were recognized with several awards, including the Order of the Tower and Sword and the Order of Aviz.
João Ribeiro de Barros
João Ribeiro de Barros was a Brazilian-born Portuguese aviator who made history by completing the first flight across the South Atlantic from Europe to South America. In 1927, Barros flew a biplane named "Jahú" from São Paulo to Fernando de Noronha, covering a distance of 3,500 kilometers. This was an impressive feat, as the flight took place before the development of reliable long-range radio communication or navigation aids.
Barros was also a pioneer of aviation in Brazil, where he made several important flights, including the first flight from Rio de Janeiro to São Paulo. He was a member of the Brazilian Air Force and was awarded several honors for his contributions to aviation, including the Order of Aeronautical Merit.
In conclusion, the contributions of these three aviation pioneers have played a significant role in the development of aviation, not only in Portugal but also globally. Their remarkable achievements have inspired generations of aviators and contributed to the progress of the aviation industry.
References
"Sacadura Cabral." The Aviation History Online Museum. http://www.aviation-history.com/airmen/sacadura.htm
"Carlos Viegas Gago Coutinho." The Aviation History Online Museum. http://www.aviation-history.com/airmen/coutinho.htm
"João Ribeiro de Barros." The Aviation History Online Museum. http://www.aviation-history.com/airmen/barros.htm