Elvy Kalep, The First Female Pilot From Estonia
Skilled and determined female pilots have a huge place in the history of aviation and they have always played an important role in the endless growth of this great industry. One of these notable aviators is Elvy Kalep, the first female pilot from Estonia. In this article we are going to discuss the life and achievements of this remarkable person.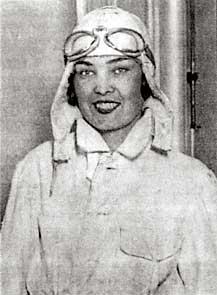 Early Life Of Elvy Kalep
She was born Alviine-Johanna Kalep in the Pärnu County of Estonia on the 26th of June 1889. Unfortunately, she had a rough start to life because she lost both of her parents when she was just a very young child.
As a result, Kalep went to live with her aunt in Russia. When she was 18, the February Revolution broke out. Worried about their safety, she and her aunt escaped to Vladivostok, one of the cities located in the easternmost part of Russia. There she married a Russian general and had a son with him.
However, they still did not feel safe enough and decided to flee to China for a better life. After going to China, her child died and her husband mysteriously vanished. In order to make money, Kalep worked as a translator. In 1925, she decided to return to her home country, Estonia, and achieved this the next year.
Some time later, she started living in France and took up oil painting. There, she also married to a man named Rolf Baron von Hoeningen-Bergendorff.
Elvy Kalep's Aviation Career
After many tumultuous years where she was afraid of her safety, Kalep finally found the security that she had needed for a long time. Now she was free to pursue her passions and she became interested in aviation when she met Anthony Fokker, a famous Dutch pilot.
She started training with Fokker and passed her pilot's test on the 1st of August 1931 at the age of 32, becoming the first Estonian female pilot. During her aviation career, Elvy Kalep completed many flights, including the first one from Berlin to Tallinn after just getting her pilot's license.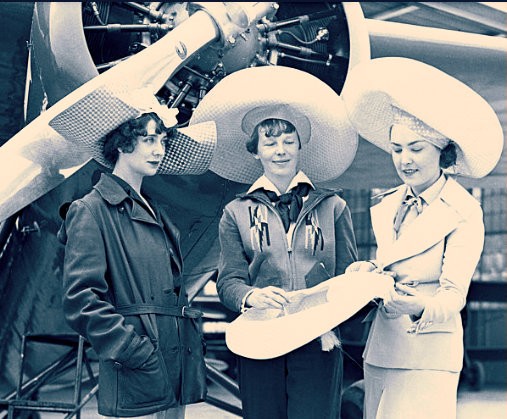 She wanted to become the first woman to fly through the Atlantic Ocean but when Amelia Earnhart, another female aviator she was friends with, achieved this incredible feat, Kalep abandoned this goal. She then joined an international organization for female aviators called the Ninety-Nines and kept supporting and motivating other women to pursue aviation.
Her efforts to take the aviation industry forward and encourage others to follow this passion did not just end there, though. In 1936, she published an illustrated children's book to inspire and teach kids about aviation. A reprint of the book from 1938 had its foreword written by Amelia Earnhart, which she wrote before being disappeared in 1937. Kalep also promoted this book on TV when she visited the 1939 New York World's Fair.
Following her aviation career, she focused on art and crafts for the rest of her life. In 1986, Kaleb started living in the Regency Health Care Center located in Florida at the age of 87, where she died three years later.
Resources
Anon. (n.d.), Elvy Kalep, Wikipedia, Retrieved 12 July 2021
< https://en.wikipedia.org/wiki/Elvy_Kalep >
Tania Lestal (January 15, 2014), An Estonian Pioneer – Elvy Kalep – Estonia's First Female Pilot, Estonia – Paradise of the North, Retrieved 12 July 2021
< http://estonia-paradise-of-the-north.blogspot.com/2014/01/an-estonian-pioneer-elvy-kalep-estonias.html >