Indian Airlines Flight 182 – 23 June 1985
Unfortunately, aviation history contains many fatal accidents. Let's take a look at the Indian Airlines flight number 182 on 23 June 1985.
The registration of the crashed plane was VT-EFO-. The aircraft was a B747-237B type belonging to Indian Airlines.
The accident occurred on June 23, 1985, near Shannon, Ireland, at 31,000 feet (9500 meters) above the Atlantic Ocean. The plane exploded in mid-air, killing 329 people. 82 of the deceased were children and 280 were Canadian citizens.
The history remembered the accident as the most horrific terrorist act until the events of 9/11. On June 23, 1985, the Air India Boeing 747, named after the Kushan dynasty emperor Kanishka, took off from Toronto for a journey that was scheduled to include stops at Montreal's Mirabel airport, London's Heathrow, Delhi's Palam and Bombay's Sahar. After the flight number 182 arrived in Montreal, more passengers boarded to make for full complement of 329, including 22 crew members. And Canadian officials removed three suspicious packages from the aircraft. (Britannica)
Flight 182 departed for London as scheduled and established communication with Heathrow Airport's tower. But just 45 minutes from its destination, the jet disintegrated in midair. No warning or emergency calls were issued. As the plane disappeared from radar screens, Heathrow staff alerted emergency rescue crews. Without warning, a suitcase bomb detonated in a rear cargo hold. It blew a hole in the fuselage, forcing the aircraft to split from front to back as the 307 passengers and 22 crew were thrown out. But no survivors were found, only 131 bodies were retrieved from the sea.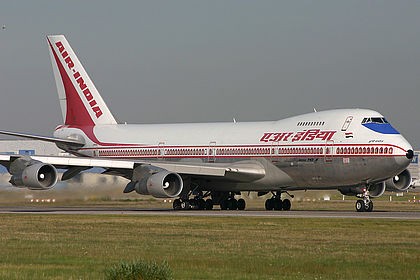 The Babbar Khalsa terror group was involved in the bombings
The bombing of this flight coincided with the bombing of Narita Airport. Investigators declared that there was a connection between the two conspiracies. The terrorists had planned two plane bombings. However, the bomb at Narita airport exploded before it loaded onto the plane.
Another bombing took place one hour apart on the same day at Japan's Narita Airport. Immediatley after, the authorities announced that separatist Sikh organization called Babbar Khalsa organized the bombing actions. In addition, it is stated that Babbar Khalsa aims to establish an independent state called Khalistan in the Punjab state of India.
The court released Ripudaman Sing Malik and Ajaib Singh Bagri, who were arrested as the attack suspects. Inderjit Singh Reyat was later caught in England and extradited to Canada. Then, he confessed to his crime by agreeing with the prosecutor. One of the most expensive lawsuits in Canadian history, the "Air India Litigation" lasted 20 years. Moreover, the lawsuit costs totaled 130 million Canadian dollars. As a result of this tradegy, flags are lowered at half-mast every year on June 23, which is declared the national day of mourning in Canada due to the event.