Mehmet Fesa Evrensev – World Pilots' Day
Mehmet Fesa Evrensev was born in 1878 in the Gedikpasa district of Istanbul. After Galatasaray High School, he entered the Military Academy and graduated as Cavalry Lieutenant in 1899. In 1911, he won the exam for trainee pilot and was sent to France for flight training. After returning to Turkey, he served in a number of flight with duty as fleet commander during the Balkan War. During the First World War, he was assigned to the Caucasian Front. Evrensev's ship was attacked by the Russians near Amasra and those on the sunken ship were captured by the Russians. Evrensev lived in captivity for about five years in Siberia. Then Evrensev survived by escaping from Siberia in 1920 and returned to Turkey.
Evrensev, who participated in the War of Independence, was assigned to the Eastern Front and the western front. Evrensev, who was appointed as a teacher to the Air School in Izmir, retired in 1925. In 1933, he was appointed as a manager to the Airlines State Enterprise Administration which is Turkey's first air transport organization. One year later, Evrensev started to work at the Turkish Aeronautical Association. Fesa Evrensev who is Turkey's first pilot lost his life on April 9, 1951.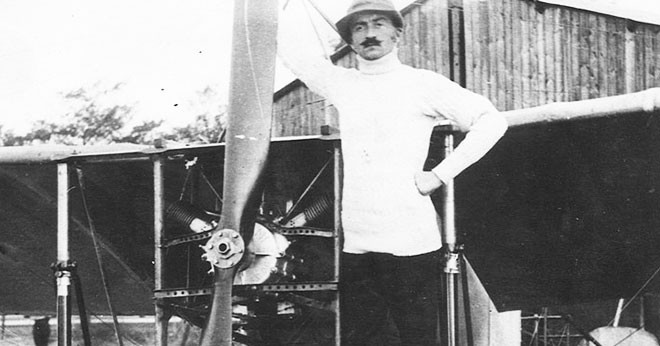 Mehmet Fesa Evrensev is the first Turkish pilot and holder of the number 1 flight certificate. Evrensev attendent flight school in 1911 by the General Staff to be sent to France in 1912. Later he returned to Turkey and the day he made his first flight in the skies, April 26, is celebrated as World Pilots' Day. World Pilots' Day was celebrated for the first time in Istanbul/Turkey in 2014.
For more Aviator click.