UN – 2020 World Happiness Report
Finland: The Happiest Country in the World
The UN published 2020 World Happiness Report. Finland is the happiest country in the world and Afghanistan is the unhappiest country.
The UN has published the World Happiness Report 2020 when the world is struggling with the coronavirus pandemic. Like the previous seven happiness reports prepared by the UN, Scandinavian countries were at the top of the list of the happiest countries this year.
Besides Scandinavian countries, Switzerland, New Zealand, Austria and Luxembourg are among the top ten.
The countries at the end of the UN happiness report were the countries dominated by conflicts and extreme poverty like Afghanistan, Zimbabwe and South Sudan.
Criteria of Report
Within the scope of the report, the happiness levels of people living in the relevant countries were evaluated. While preparing this, various criteria were evaluated like gross domestic product per capita, healthy life time, social supports, freedoms.
John Helliwell, one of the experts who prepared the report, pointed out that the happiest countries are the countries where people have the sense of belonging, trust each other and public institutions and enjoy them.
Why is Finland Happy?
Finland, which is the happiest country, has a population of 5 million 500 thousand. The high alcohol addiction and suicide rates in Finland have been associated with long and dark winter days in the north of the country for many years. However, thanks to the studies carried out by the public for many years in this regard, the figures in this area were reduced by half. Finns enjoy high standard of living, security and public services. Finland is one of the countries with the lowest poverty and inequality among OECD countries.

COVID19 Epidemic may be an Opportunity
According to the experts who prepared the report, although the restrictions announced due to the epidemic may sound like a contradiction, it may increase happiness in the future. The team, who prepared the report, stated that the people are satisfied that neighbors and/or institutions are ready to help under these difficult pandemic conditions. Signs of solidarity are everywhere and this feeling may build a better and happier future among people.
It is pointed out that people across Europe go out to the balconies in the evenings and applaud the healthcare staff. However, experts preparing the report pointed out the subject of social fabric warned that "in the event of a disaster, fear, frustration and anger will eliminate happiness when a country's social belonging is not strong.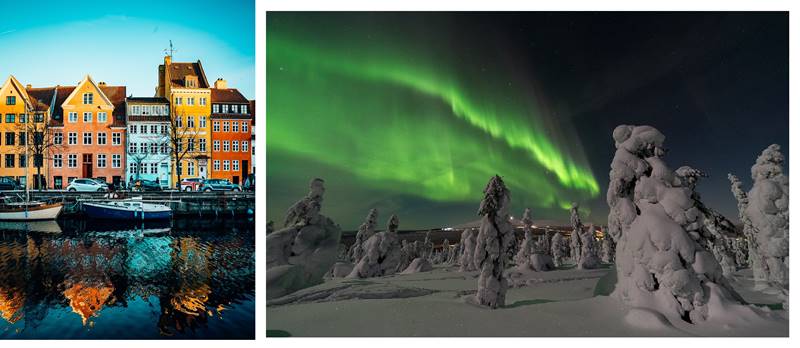 World's 20 Happiest Countries
Finland
Denmark
Switzerland
Iceland
Norway
Netherlands
Sweden
New Zealand
Austria
Luxembourg
Canada
Australia
United Kingdom
Israel
Costa Rica
Ireland
Germany
United States
Czech Republic
Belgium
World's 10 Unhappiest Countries
Afghanistan
South Sudan
Zimbabwe
Rwanda
Central African Republic
Tanzania
Botswana
Yemen
Malawi
India
For more articles click.