VoloConnect – The new vehicle of Volocopter
Volocopter firm, which develops projects on urban air transportation, introduced its long-range new model. The new vehicle, called VoloConnect, will be used in intercity transportation.
The vehicle, which can carry four passengers, will be able to operate up to 100 kilometers at an average speed of 180 km/h.
The maximum speed of the vehicle is determined as 250 km/h.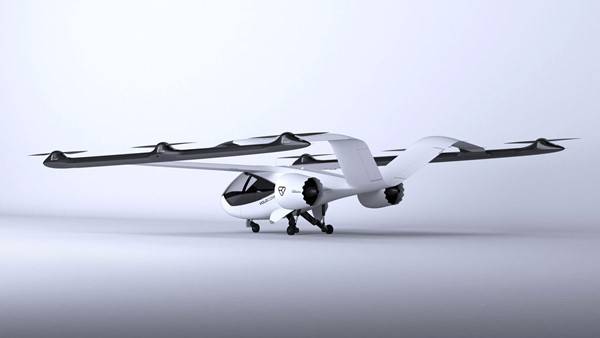 Founded in 2011 by Stephan Wolf and Alexander Zosel, Volocopter is among the investors of companies such as Daimler, Geely, DB Schenker and Intel Capital. The company, which also carried out the world's first eVTOL autonomous flight in 2017, is among the first initiatives that come to mind when it comes to aircraft that take off vertically and glide like planes. The company, which carried its first passenger with the VoloCity model with its 18-propeller gigantic drone-looking VoloCity model at CES 2018, has an aircraft called VoloDrone and technological initiatives related to urban air mobility.
VoloConnect designed for sustainable intercity air travel
The four-seat VoloConnect, which started the design of the VoloCity model with a higher passenger capacity and longer range target, became the last eVTOL vehicle introduced by Volocopter. Designed to have a range of 100 kilometers, the electric vehicle is designed to be used in transportation between cities and suburbs close to each other. A hybrid mixture of helicopters and aircraft, the vehicle flies with two wings and six propellers. During take-off and landing, three wheels under the plane protrude from the fuselage. VoloConnect, which can accelerate to approximately 180 kilometers per hour, can carry loads between 300 and 400 kilograms.
When compared to the VoloCity model, which has a range of 35 kilometers, a carrying capacity of 200 kilograms and an average speed of 95 km/h, it is understood that the VoloConnect is in a completely different segment. Volocopter CEO Florian Reuter also says that VoloCity is designed for less distance transportation with double passenger capacity and emphasizes that they will expand their market scope with VoloConnect.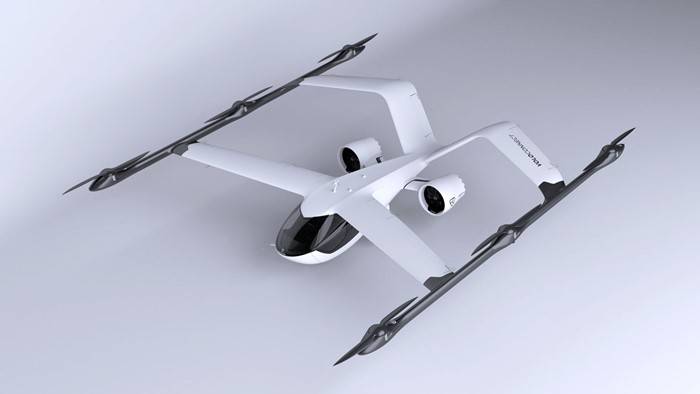 Volocopter plans to receive certification from the European Aviation Safety Agency (EASA) within the next five years for the last eVTOL model, which can carry four passengers. Florian Reuter explains that they aim to develop the aircraft and complete the certification process for 2026. With the launch of VoloConnect, similar vehicle concepts that offer sustainable solutions and economic advantages are expected to enter the market faster.