ISO9001 Quality Management System / QMS in AVIATION?
Standards set up a foundation for all aspects of life via bringing order, sustainability, satisfaction and management of mistakes and errors. Management of quality is also determined by standards. Aviation and related operations are no different. QMS in aviation along with SMS (A safety management system) in aviation commonly refers to a set of processes and tools to formally manage a structured quality and safety program.
---
---
A Quality Management System (QMS) is a means of ensuring that an organization is meeting requirements and continuously improving its processes. In aviation QMS is mainly focused on safety. Backed up by laws, regulations and internal codes.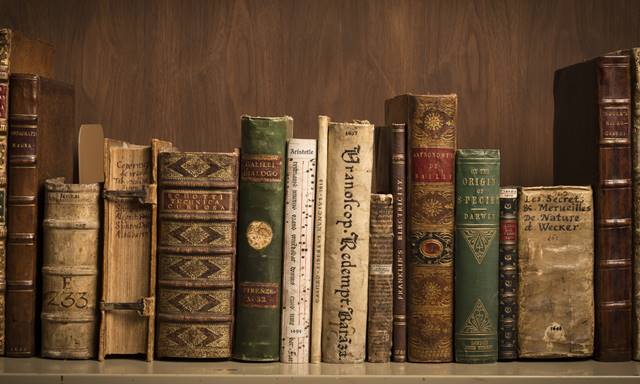 A Brief History:
By the date Quality Management's most recent and widespread version is ISO 9001:2015. Though it started as a military standard focused on error detection and quality assurance it evolved to a management style inclusive of all steps of processes, risks and decision making.
First, ISO 9001 was published by the International Organization for Standardization (ISO), an international agency composed of the national standards bodies of more than 160 countries, in 1987 as a derivative of from British Military Standard under the name BS5750.
Since then, 2 major revisions are made:
In 2000, Process Management is introduced and standard evolved from Quality Assurance/Control to Quality Management and expanded to a whole.
In 2015, Risk Management and Leadership is introduced as well as arrangement of headlines for uniformity with other standards and every aspect of bodies within an organization are included for responsibility and become a solid method for management.

Principles & Contents of the Standard:
The principles of the quality management are:
Customer focus;
Leadership;
Engagement of people;
Process approach;
Improvement;
Evidence-based decision making;
Relationship management.
The contents of the quality management are:
1.Scope, 2.Normative references, 3. Terms and definitions, 4.Context of the organization, 5.Leadership, 6.Planning, 7.Support, 8.Operation, 9.Performance evaluation, 10.Improvement
Contents are defined around Plan-Do-Check-Act (PDCA) cycle. The PDCA cycle can be applied to all processes and to the quality management system as a whole. Every content mentioned above has a place in the cycle.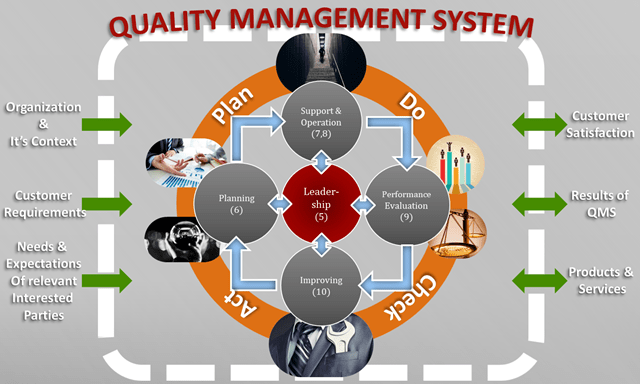 Quality Standard in Aviation:
Every concept of quality is important and in every part of our lives. Aerospace industry and aviation is no different. Even though ISO 9001 is a necessity, aviation has its own standard in addition to 9001: AS9100, which is a widely adopted and standardized quality management system for the aerospace and defence industry. It was released in October, 1999, by the Society of Automotive Engineers and the European Association of Aerospace Industries. Adopted , as with similar quality management standards, ISO 9000 series. However, since there are high security risks in this industry, this standard contains the safety and quality conditions it needs.
First publication of AS 9100 standard was in 1997 with joint efforts by pioneers in the American aircraft engines industry such as Lockheed Martin and GE.
Standards draw a general framework for Products and Services. The concept of that frame is sculpted according to the concerned organization and its functioning. For example, companies like Airbus, Boeing, Air France, Rolls Royce is subjected to "Products" side because they're manufacturers of aircraft and parts, while ground services in the aviation industry, tower and radar systems are subjected to "Services" within the scope of the QMSs.
References & Further Reading:
ISO 9000 Series Standards
AS 9100 Series Standards
EU-OPS 1.035: European Regulation
Special thanks to author of the article Eren BAYCIN.
For more Articles click.