Brief History of Czech Airlines
Czech Airlines, also known as ČSA, is one of the oldest airlines in the world, with a rich history that spans over a century. The airline was established in 1923, just five years after the establishment of Czechoslovakia as an independent country, and has since become a significant contributor to the country's aviation industry and its global reputation.
The early years of Czech Airlines were marked by significant growth, with the airline quickly expanding its routes and fleet. The airline's first international route was launched in 1930, connecting Prague to Bratislava, and was followed by other international routes to cities such as Paris, Berlin, and Moscow. During World War II, Czech Airlines was nationalized and temporarily ceased operations, but resumed services after the war.
In the post-war period, Czech Airlines continued to expand its route network, adding destinations in Europe, the Middle East, and Asia. The airline also modernized its fleet, introducing jet aircraft in the 1960s and 1970s. By the 1980s, Czech Airlines had become one of the largest airlines in Eastern Europe, serving over 50 destinations and carrying millions of passengers annually.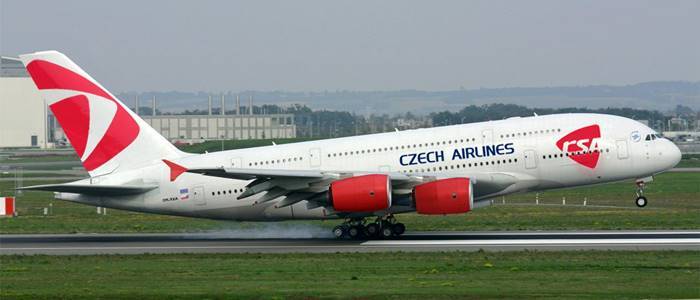 Following the Velvet Revolution in 1989, which brought an end to Communist rule in Czechoslovakia, Czech Airlines underwent significant changes. The airline was privatized in 1992, and began a period of restructuring and modernization. The airline invested in new aircraft, including Boeing 737 and Airbus A310, and expanded its route network to include new destinations in Europe, Asia, and North America.
Czech Airlines Faced Challenges
However, in the early 2000s, Czech Airlines faced challenges due to increased competition from low-cost airlines and the global economic recession. The airline was sold to a private investor in 2009 and restructured to reduce costs and improve efficiency. In 2010, the airline joined the SkyTeam alliance, which has helped to increase its global reach and improve customer service.

Today, Czech Airlines operates a fleet of modern aircraft, including Airbus A319, A320, and A321, and serves over 50 destinations in Europe, Asia, and the Middle East. The airline is also known for its excellent customer service, with a focus on comfort, convenience, and efficiency.
In conclusion, Czech Airlines is one of the oldest and most significant airlines in the world, with a rich history that spans nearly a century. Despite facing challenges over the years, the airline has remained a major player in the global aviation industry, and continues to innovate and adapt to meet the needs of its customers. With its strong commitment to quality and service, Czech Airlines is poised to continue its success for many years to come.