Clyde Vernon Cessna – Born of Legend Cessna

When it comes to commercial aviation and aircraft, the first models that spring to mind are Boeing and Airbus, right? So, which plane do you think should come to mind first when talking about general aviation? Yes, you know, Cessna… (At the end you will find Cessna 172 skyhawk specifications range, dimensions, performance details and more)
It is the most popular and most preferred aircraft in its type in the world … It is a legend that has made minor additions to its characteristic structure that has lasted for years and has never lost its popularity.
Well, do we know the founder of this legend? We are sure many of you have never heard of this name before. Yes, Clyde Vernon Cessna, the founder of the Cessna planes, who gave his own surname to the brand.
Due to the time period we are in, the most popular model we know about Cessna is Cessna 172 or maybe Cessna citation. But, in its century-old history, Cessna has produced nearly 60 other aircraft models. Let's examine the history of Cessna a little.

The Cessna factory was founded in 1927 by Clyde Vernon Cessna. Clyde Vernon Cessna, the founder of Cessna, was interested in mechanical tools and was highly skilled. He was working in the automotive industry. Vernon Cessna first met airplanes during an aviation fair. This curiosity and interest led him to think about the idea of ​​producing aircraft.
In 1911, he began to build his first wooden single-wing aircraft, "silverwing", with limited resources. It had a 2-stroke, 4-cylinder engine with a maximum of 40 hp (horsepower) and 1,050 rpm. After completing the manufacture of the plane, he made the test flight himself. He had an accident on his first flight attempt. After that, he spent some money repairing the plane and tried again. He tried 13 times to fly the plane. Before his 13th attempt, he promised himself by shouting "I'll fly this thing, then set it on fire, and I will never have anything to do with planes."
Finally, in June 1911, Cessna made its first successful flight. He was a brave hero now. As the days passed, he increased his fly time and turned to aviation, leaving the automobile industry in which he was working completely. Between 1912 and 1915, he developed models with higher horsepower and 6 cylinders. Cessna no longer fit in her container and wanted a larger place for aircraft manufacturing.
In 1916 he bought an empty building to start building aircraft. The factory both manufactured aircraft and trained 5 student pilots. He was also affected by the crisis during the first world war, things almost came to a standstill, but after the war his work accelerated. In 1924 he founded a company with two partners to produce aircraft. However, Cessna wanted a single wing aircraft, and his partners insisted on a biplane. Since the couple was not convinced of the wing, he sold his shares and left the company he founded. Moved to Wichita, which is the center of Cessna today in the USA, and continued its aircraft production work here.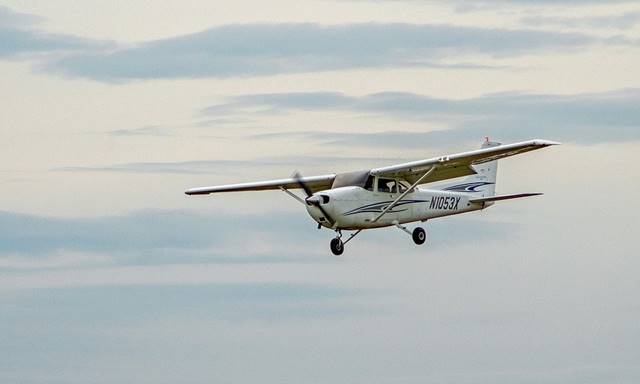 On September 7, 1927, Cessna founded the aircraft company. Towards the end of 1927, the company produced a monoplane with a maximum speed of up to 233 km / h and a maximum cruising time of 7 hours.
The first aircraft flew on August 13, 1927. In the decade that followed, the company produced many aircraft that were safe, high performance, and economical.
Despite the success of the new models, he went bankrupt during the great depression in the world at that time and closed the company in 1931.

Cessna did not give up and reopened the factory in 1936. Cessna's success story started after that. Meanwhile, Cessna, who lost a very close friend in a plane crash, handed over the factory to his nephews. His nephews managed the company very well and laid the foundations for its transformation into today's global giant. When Clyde Vernon Cessna, the founder of the Cessna factory, died in 1954, he did not even imagine that the brand he created would become one of the most important aircraft manufacturer brands in the world years later.
When the company was acquired by General Dynamics in 1982, the company stopped producing small aircraft. This was because American law required a very long production warranty. These laws led to the prevailing opinion that production is not very realistic. The company continued to produce the same models again after it was acquired by Textron Inc. in 1985.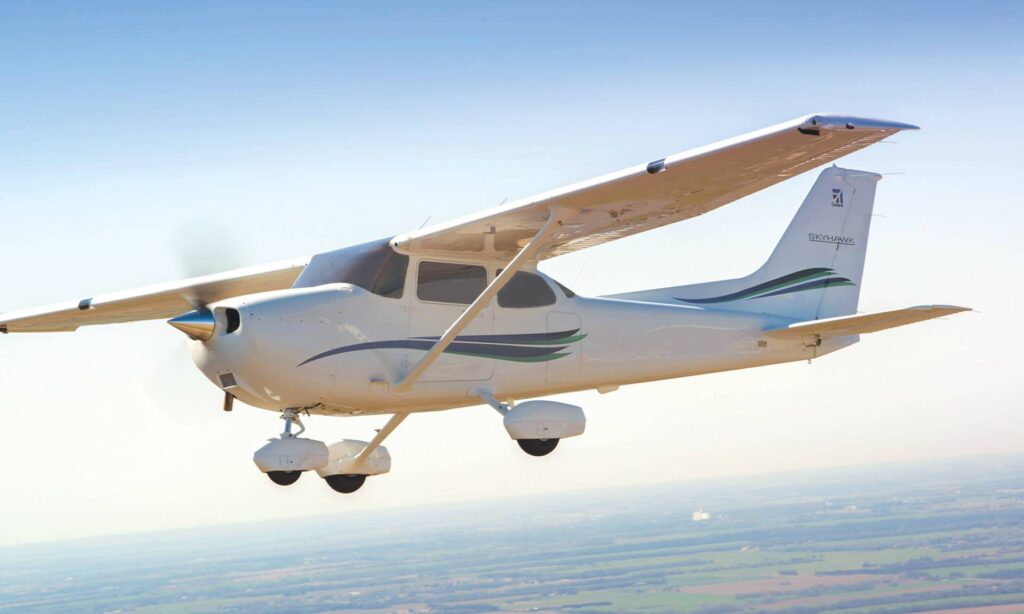 AND CESSNA 172 …
Cessna 172, one of the most produced and popular aircraft in the world, has produced nearly fifty thousand since 1956 and achieved a hard-to-break record in this field. The Cessna 172, the most preferred model by general aviation and flight training organizations, was first produced in 1956.
The Cessna 172, which has a 4-person, upper wing and single engine, has a three-wheeled landing gear, two on the rear and one on the nose, used for the first time on this aircraft. Cessna 172, which broke a record by producing 1400 units in the first year of its establishment, did not have glass in the back part of the models produced in the first years and, unlike its current appearance, the vertical stabilizer was square shaped. Although it has not undergone a major change in its main lines, today this aircraft model has become stronger in the market with the transition from analog to the improved Garmin G1000 glass cockpit model.
Cessna 172 Skyhawk Specifications
Number of staff = 1
Passengers Capacity = 3 passengers
Length = 8.28 m
Wing Length = 11.0 m
Height = 2.72 m
Airfoil = NACA 2412 (modified)
Empty Weight = 736 kg
Payload = 376 kg
Takeoff Weight = 1.113 kg
Wing Weight = 14.1 lb / ft² (68.8 kg / m²)
Weight Power Rating: 15.3 lb / hp (9.25 kg / kW)
Motor = Lycoming IO-360-L2A
Propeller Type = flat-4 engine
Number of propellers = 1
Engine Power = 160 hp (horsepower)
Power Speed ​​= 2,400 rpm
Flight Speed = ​​123 knots
Flight Speed ​​= 141 mph, 228 km / h
Full Flap Stall Speed ​​= 38 mph, 61 km / h
Stall Speed ​​Without Flap = 51 mph, 81 km / h
Maximum Range = 790 mi, 1,272 km, 687 nm 60% power at 10,000 ft (3,040 m)
Max compliment = 13,500 ft 4,116 m
Climb Speed ​​= 720 ft / min, 3.7 m / s
For more Aircraft specifications click.