Embraer 190, Versatile Regional jet by Embraer Co.
The Embraer 190 is a popular and versatile regional jet manufactured by Brazilian aerospace company Embraer. Designed to meet the growing demand for regional air travel, The E190 first flew in March 2004. On the 8th of November 2005 it entered service with Jetblue Airways.  and quickly became a popular choice for airlines around the world.
One of the key features of the Embraer 190 is its spacious cabin, which can accommodate up to 108 passengers in a two-class configuration. The aircraft's large windows and high-ceiling cabin provide a comfortable and airy atmosphere for passengers, while its advanced lighting system creates a calming environment during takeoff and landing.
Embraer 190 Specifications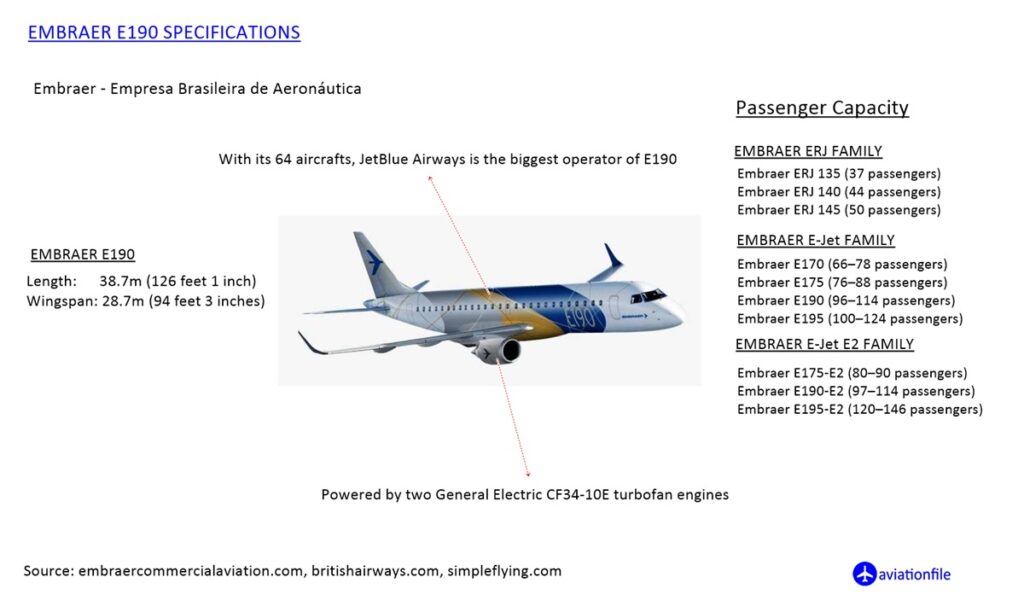 In terms of performance, the Embraer 190 boasts impressive speed and efficiency. With a top speed of Mach 0.82, the aircraft can reach a maximum altitude of 41,000 feet and has a range of 2,400 nautical miles. Its fuel-efficient engines and aerodynamic design make it an economical choice for airlines, and its low operating costs make it an attractive option for budget-conscious airlines and travelers.
The Embraer 190 also offers advanced technology and safety features, including a modern avionics suite and redundant systems. Its fly-by-wire control system provides pilots with improved handling and stability, and its advanced navigation and communication systems enhance situational awareness and increase safety during flight.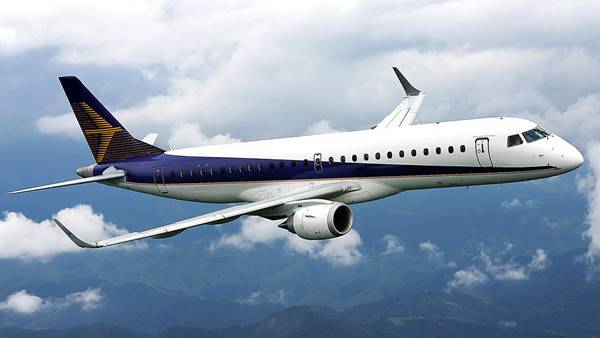 In addition to its passenger-friendly features and impressive performance, the Embraer 190 is also known for its versatility and ability to adapt to a variety of missions. Airlines can easily configure the aircraft to meet their specific needs, whether they're operating short-haul flights or longer-haul routes. This versatility makes the E190 an ideal choice for a wide range of airlines, from low-cost carriers to legacy airlines.
Overall, the Embraer 190 is a highly capable and efficient regional jet that has earned a reputation for its comfort, performance, and versatility. Whether you're a passenger, pilot, or airline operator, the E190 is a top choice for regional air travel.
---
---
Source:
https://www.embraercommercialaviation.com/commercial-jets/e190/