Food Poisoning for Crew Members in Aviation
Food poisoning is a common concern for anyone who travels, but it is especially important for crew members in aviation to be aware of its symptoms and preventative measures. Food poisoning can be caused by a variety of factors, including poor food handling, contamination, and bacterial or viral infections. Crew members who experience food poisoning symptoms can be severely affected, potentially leading to reduced performance, missed work, and even a safety risk for passengers.
Symptoms of Food Poisoning
Symptoms of food poisoning can range from mild to severe, depending on the cause and severity of the infection. Common symptoms include nausea, vomiting, diarrhea, stomach cramps, fever, and dehydration. In some cases, food poisoning can lead to more serious conditions such as kidney failure or even death. Crew members who experience these symptoms should seek medical attention immediately and notify their supervisor.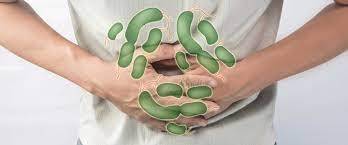 Preventing food poisoning is critical for crew members in aviation, as they often have limited access to medical facilities while on duty. Some key preventative measures include proper food handling and storage, ensuring that food is cooked to the appropriate temperature, and avoiding high-risk foods such as raw or undercooked meat, eggs, and unpasteurized dairy products. Additionally, crew members should maintain good hygiene practices, including frequent hand washing and wearing protective gloves when handling food.
It is also important for crew members to be aware of any food allergies or dietary restrictions they may have, as well as those of their fellow crew members and passengers. Airlines are required to accommodate special dietary requests, so it is essential to communicate any dietary needs in advance to ensure a safe and comfortable flight for everyone involved.
Finally, crew members should be aware of their airline's policies and procedures regarding food safety and illness reporting. Many airlines have strict guidelines for reporting food-related illness and may require crew members to complete a medical evaluation before returning to work.
In conclusion, food poisoning is a serious concern for crew members in aviation, as it can affect their performance, safety, and wellbeing. By practicing proper food handling and hygiene practices, avoiding high-risk foods, and communicating any special dietary needs or allergies, crew members can help prevent the spread of illness and ensure a safe and comfortable flight for all. Additionally, it is essential to be aware of your airline's policies and procedures regarding food safety and illness reporting, as early reporting and treatment can help prevent further spread of illness.
References: