Maria Bernaldo de Quirós – First Woman in Spain who Earned a Pilot's Licence
Throughout the history, strong willed and brave women from all walks of life busted through obstacles and had a go at breaking the glass ceiling to create a more free and equal environment for everyone. They achieved incredible feats despite all prejudices in order to make the world a better place for us all. Of course, the aviation industry is not devoid of such heroic women who created remarkable progress in the industry. One of these audacious women in aviation was María Bernaldo de Quirós, the first woman in Spain who earned a pilot's licence.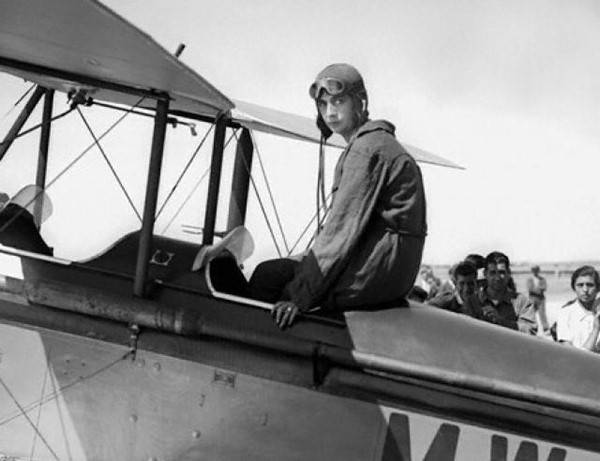 Today, just like many industries, aviation industry is full of women in important places. Everyday, they keep making significant contributions to the industry and the society as a whole. They follow the footsteps of many noteworthy female aviators like Raymonde de Laroche, Amelia Earhart and the pilot we're going to discuss in this article; María Bernaldo de Quirós. We must always remember and try to know more about these daring and fearless women and their impressive achievements. So, let's go ahead and learn about the life of María Bernaldo de Quirós.
Life Of Maria Bernaldo de Quirós
Born to an important aristocratic family on the 26th of March 1898, María had more opportunities that lay ahead of her than the average woman in Spain at the time. Her parents were Rafael Bernaldo de Quirós y Mier and Consolación Bustillo y Mendoza. From a very early age, she wanted to fly and she dreamt of the skies.
She first married to her cousin Ramón Bernaldo de Quirós y Argüelles, as such marriages were common practice in families like hers. Unfortunately her husband died in 1920, when she was just 22 years old. She had two children from this marriage but both of them died, sadly. Widowed at such a young age with both her children dead, the future didn't seem that bright for Bernaldo de Quirós.
In 1922, she got married for the second time, with José Manuel Sánchez-Arjona y Velasco. Her husband became a mayor but this marriage didn't last too long either. The couple divorced in 1929.
Although her marriages didn't go as planned, she was improving herself on another field; aviation. Some time during her second marriage, Maria Bernaldo de Quirós started taking flying instructions to finally make her childhood dream a reality. She was training to pilot a de Havilland DH.60 Moth and her instructor was José Rodríguez y Díaz de Lecea.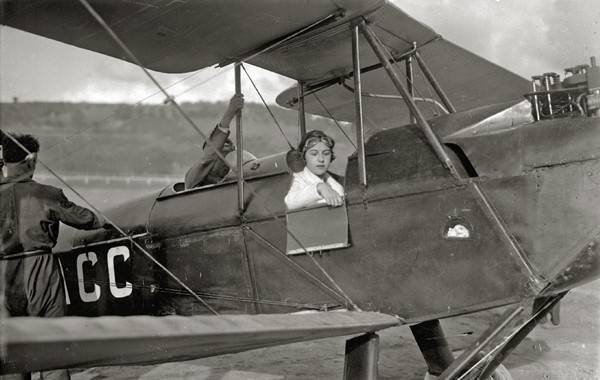 After completing her training, she earned her pilot's license from the Real Aeroclub de España. Finally she was able to follow her passion as a kid. Consequently, she performed many stunts including flying over the car of a Spanish duke and she partook in numerous flying shows in Spain. Her achievements got her the military aviation insignia from the Royal Aero Club.
Today, she is known as an inspirational figure in aviation. A street in the small cathedral city of Ciudad Rodrigo is named after her as well as an aircraft owned by the Spanish airline company Iberia.
Resources
Anon. (n.d.), María Bernaldo de Quirós, Wikipedia, Retrieved 11 May 2021
< https://en.wikipedia.org/wiki/Mar%C3%ADa_Bernaldo_de_Quir%C3%B3s >