Turkish Airlines Flight 345 – 30 January 1975
Aviation history is unfortunately full of unfortunate accidents. Some of these accidents happen by chance without loss of life. But in some, unfortunately, people die. Let's go back to 1975 and examine an accident in Turkey. Let's take a look at what happened to Turkish Airlines flight 345.
Turkish Airlines flight 345 was flying from İzmir Cumaovası Airport (now İzmir Adnan Menderes Airport) to Istanbul Yeşilköy Airport (now Atatürk Airport) on January 30, 1975. This flight was a domestic scheduled flight. The type of aircraft was the Fokker F28-1000 Fellowship. Unfortunately, the plane crashed into the Marmara Sea in the accident. A total of 42 people died.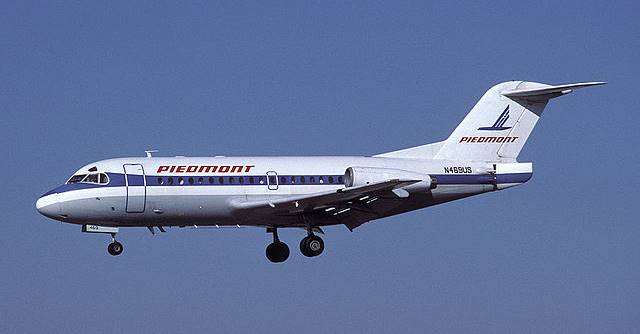 Occurrence of the Accident
THY Flight 345 took off from İzmir Cumaovası Airport on 30 January 1975 at 18:00 local time to go to Istanbul. It was landing at Yeşilköy Airport (Atatürk Airport) at 18:40 local time. However, there was a power cut at the airport and the runway lights was not on. As the runway lights were off, the plane executed go-around. Air traffic controllers then attempted to contact the aircraft. However, the plane could not be contacted. Later, when the aircraft did not respond to the calls, an alarm was set and the search for the aircraft was initiated.
On the day of the incident, there was rainy and windy weather in Istanbul. Search efforts of the plane on land did not yield any results. Afterward, investigations were made according to the direction of the missed approach and it was understood that it fell into the Marmara Sea. Search and rescue efforts by the Navy yielded no results. And unfortunately, all the people on the plane died in the accident.
Let's look at that day from today's window. The plane had to go-around due to the power cut at the airport. However, with the development of technology, power cuts no longer affect airports to this extent. Thanks to advanced power units and generator systems, we can say that power cuts do not affect airport operations much.
For more Accidents click.