Since the dawn of the aviation industry, airline companies founded in the earlier eras have ceased operations due to several reasons including finance. However, some companies still managed to thrive for long years. One of these companies is Qantas Airways Limited. Qantas Airways Limited was founded in 1921 and has been operating since. This long period of operation puts the company 3rd on the list of world's oldest airlines still in operation, just behind KLM Royal Dutch Airlines and Sociedad Colombo Alemana de Transportes Aéreos (SCADTA) by 2 years. Person in charge of the company, Alan Joyce AC, has been named the most influential business leader in 2011 by The Australian.
Alan Joyce AC's Early Career and His Path to Qantas
Born in 1966 in Dublin, Alan Joyce AC is an Irish-Australian businessman. Joyce was an excellent student, which he proved by graduating with Honors from the Dublin Institute of Technology and Trinity College. He received a Bachelor of Science degree and in Applied Sciences and a Master of Science degree in Management Sciences. Before his occupation as the Chief Executive Officer of Qantas Airways Limited, Joyce worked for Aer Lingus, the flag carrier of Ireland. Joyce held many positions in Aer Lingus including sales and marketing. He also had worked for Ansett Australia, which is no longer functioning. Joyce joined Qantas in 2000 and by 2003 he was appointed the Chief Executive Office of Jetstar Airways, which is a subsidiary of Qantas. By 2008 Joyce has been appointed the CEO of Qantas.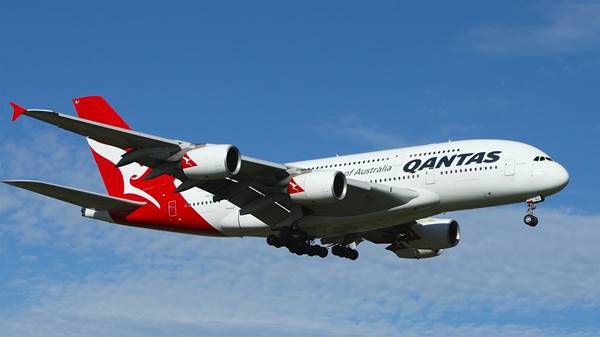 Alan Joyce AC's Career in Qantas
In Joyce's command, Qantas has experienced controversial moments. Business-wise, Joyce has been nothing short of successful, however the public opinion on Joyce has been negative. One reason for this negativity of the public's opinion on Joyce is when Joyce ordered to ground the entire Qantas fleet after industrial unrest created by the structural changes and lay-offs at Qantas. Joyce's opinions on his own salary stating that it was conservative also saw backlash. During COVID-19 however, Joyce gave up his salary for the rest of the financial year in 2019, after committing to the Chief Executive Officer occupation for three more years.
Controversy
Joyce's career is filled with controversies. One main controversy that has put Joyce in headlines for quite some time is his behavior towards the Senate Inquiry regarding Airline Safety. He has been accused of misleading and outright ignored the Senate Inquiry. Joyce's statements to the Senate were contradictory of previous statements and records. Having this many controversial occurrences on his name, it is easier to understand why Joyce had faced criticism and backlash. One notable incidence of backlash is when Joyce was "attacked" by a lemon pie in 2017. The assailant has first misled the police by giving a fake name, but then pleaded guilty and faced fines and compensation pays.
Alan Joyce AC's career is eventful, and it is hard to understand his nature. However, there were some instances where Joyce was in his right nature, for instance in 2019 Joyce personally donated $1 million towards a campaign which advocated for the legalization of same-sex marriage in Australia, which would be understandable as Joyce is openly gay and has been married with Shane Joyce since 2018.
Resources
< https://en.wikipedia.org/wiki/List_of_airlines_by_foundation_date >
< https://en.wikipedia.org/wiki/Qantas >
< https://en.wikipedia.org/wiki/List_of_airlines_by_foundation_date >
< https://stringfixer.com/tr/Alan_Joyce_(executive) >
< https://www.abc.net.au/news/2017-07-07/alan-joyce-pie-thrower-tony-overheu-fined-for-qantas-boss-attack/8688666 >