A Short History Of Embraer Company
When there are great players in any industry, success can become a difficult thing to achieve. However, in the aviation industry there are always challenges to overcome and adversities to push through. Just like individuals who want to have a career around this great passion, companies need to do their best as well. One of these companies is Embraer, which was founded on the 19th of August 1969 in São Paulo, Brazil. Here on this blog post we will be discussing the history of Embraer S.A. and learning more about this multinational aerospace manufacturer serving worldwide.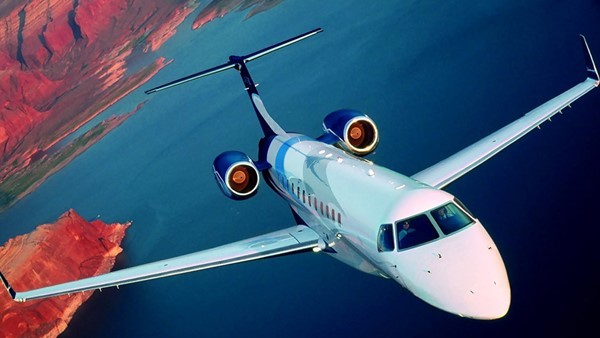 The Founding And Early Growth Of Embraer
As the aviation industry was growing in the 40s and the 50s, Brazil wanted to become involved in this promising field. Although the early planning for this project started one or two decades before, Embrear was founded in 1969 after the 1964 Brazilian coup. The word Embraer comes from "Empresa Brasileira de Aeronáutica" and it means Brazilian Aeronautics Company in Portuguese. Following its founding, Embraer started out its production with Embraer EMB 110 Bandeirante, a small passanger plane.
During its early days, the company was growing at a slow but steady pace, only working in the domestic market of Brazil. Also, Embreaer produced mainly military aircraft in its early period. But another small plane that could carry up to 30 passangers was built by Embraer and it started the journey which made the company a global player.
Embraer's Move Towards Success
Even though the early growth of Embraer seemed quite promising, the future didn't look bright for the company some time later. Embraer was not doing well as a corporation solely owned by the Brazilian government and some privatization efforts started for the company during the 90s. Some mistakes made in the past put the company at risk of bankruptcy. The privatization efforts made Embraer much more dynamic with less bureaucracy to deal with.
Following the privatization, the company started manufacturing more commercial aircraft that were larger than the previous ones as well as private jets. These new projects included the Embraer ERJ family, which begun with the introduction of Embraer ERJ 145 in 1989. The ERJ family was hugely responsible for Embraer's confident move towards success. After the success that ERJ family brought, Embraer started producing another family of commercial aircraft called Embraer E-Jet family. These two successful projects and the improvement on the E-Jet family with the Embraer E-Jet E2 family eventually turned Embraer into what it is today.

Today And Tomorrow For Embraer
Today Embraer is one of the largest airctaft manufacturers operating worldwide along giants such as Boeing and Airbus. The company employs over 15,000 people and has many subsidiaries as well as successful joint ventures. One of these joint ventures was planned to be with Boeing but it failed because of financial restrictions due to the Covid-19 pandemic. Now, Embraer's future is uncertain and not much can be said. But if it manages to take the right steps, it may have a future in the aviation industry.
Resources
Anon. (n.d.), Embraer, Wikipedia, Retrieved 19 October 2021
< https://en.wikipedia.org/wiki/Embraer >
Embraer Editor (n.d.), About Us, Embraer, Retrieved 19 October 2021
< https://www.embraercommercialaviation.com/about-us/ >
Justin Hayward (15 October 2020), The Story Of Embraer, Simple Flying, Retrieved 19 October 2021
< https://simpleflying.com/the-story-of-embraer/ >