Sabiha Gökçen – The World's First Female Fighter Pilot
  Sabiha Gökçen was born in Bursa/Turkey in 1913. After the death of his father and mother, she was adopted by Ataturk, who visited Bursa in 1925. Sabiha Gökçen was given the surname "Gökçen" by Atatürk in 1934, when the surname law was passed, when she was not yet involved in aviation.
Sabiha Gökçen, who studied at Çankaya Primary School and İstanbul Üsküdar Girls' College, entered the Turkish Aviation School of the Turkish Aeronautical Association in 1935. She received gliding licenses and badges in Ankara. Gökçen was sent to Crimea Russia with 7 male students and completed his glider training there.
She entered the Eskişehir Military Air School in 1936 and became a military pilot after her special training. She did an internship at the 1st Tayyare Regiment in Eskişehir and flew with fighter and bomber planes. In 1937, in a ceremony attended by the turkish President and Prime Minister she was awarded the Turkish Aeronautical Association Murassa (Honor) Medal. She received military flight certificate on 30 August 1937.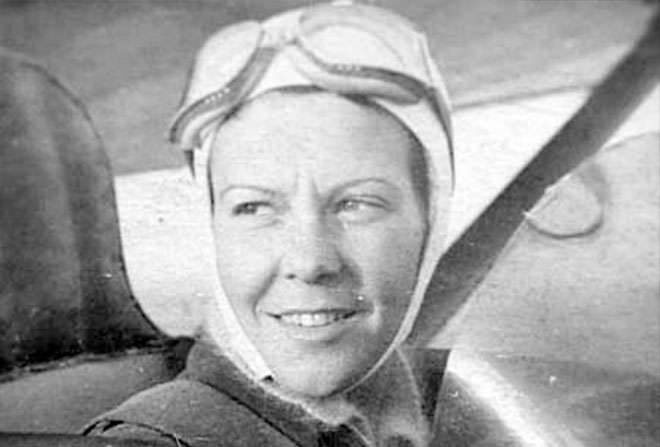 Gökçen made a Balkan tour with his plane in 1938 at the invitation of the Balkan states.
After her return to Turkey with the Turkish Aeronautical Association Türkkuşu, she was appointed as headmaster and has successfully continued this duty until 1955.
Sabiha Gökçen, who went to the USA in 1953 and 1959 upon invitation, introduced Turkish society and Turkish women.
She received the biggest award of his aviation career in 1996. She was named "One of the 20 Aviators who made his name in World History" at the ceremony at Maxwell Air Base, which she attended as the guest of honor at the Eagles Meeting held for the graduation ceremony of the American Air Staff College. Gökçen became the first and only female aviator to be awarded this award.
First Female Combat Pilot

She is recognized as the first female combat pilot by The Guinness Book of World Records. During her flight career, she flew around 8,000 hours and participated in 32 different military operations.
She made her last flight in 1996, at the age of 83, with the Falcon 2000 plane accompanied by French pilot Daniel Acton.
For more articles.