Howard Hughes – Great Aviator
Stubborn Howard Hughes; He became famous as a film director, aviator and entrepreneur with versatile skills. With his relationships with countless Hollywood stars and his later reclusive life, he never missed the magazine gossip columns.
Born in Houston, Texas, Hughes finished high school there and then attended technical college. When his father died in 1923, the 17-year-old orphan and he had to drop out of school and take over his father's oil company Hughes Tool Company. The capital of this business consisted of a patent for the production of a new oil rig, as well as large oil fields in Texas. Hughes became one of the most successful young businessmen in the United States, with his machine-building company producing "black gold" and drilling tools that revolutionized the oil extraction technique.
Hughes met the film industry through his uncle who was a screenwriter. At the age of 20, he experimented with independent filmmaking and, after his two failstacks, recorded his first success in 1927: Director Lewis Milestone received the only Oscar in cinema history in the "comedy directing" category for Two Arabian Nights. Hughes's subsequent production, Hell's Angels (1930), cost $ 4 million due to the transition to sound film and gained attention for its extraordinary flight scenes. Hughes temporarily withdrew from the movie business after Scarface (Alkapon, 1932), which was considered the prototype of the American gangster movie under Howard Hawks, broke a box office record.

He produced high-performance aircraft at Hughes Aircraft Company, which he founded in California, and later designed the "Constellation" passenger plane produced by Löckheed. With a plane also developed by him, Hughes broke the world speed record for land planes (Landflugzeug) in 1935 (567.23 km per hour). Two years later, he set a new record in flights across the continent. In the summer of 1938, he managed to travel around the world in a record 91 hours and 14 minutes on a Lockheed plane.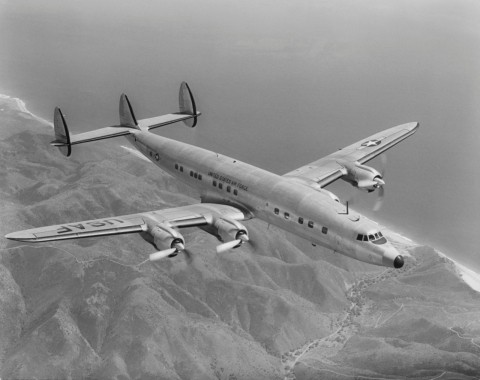 Hughes returned to Hollywood in the early 40s. He made Jane Russell a sex symbol with the western movie The Outlaw (The Outlaw, 1943), which he produced and partly directed. Hughes designed a custom bra for Jane Russell in 1941, with action that grabbed attention. In 1948, he became one of the five largest film companies in America and bought RKO, which was in financial trouble. However, he could not prevent the collapse of this studio with the films he shot afterwards, which could not be considered very successful. Rumored to have had love affairs with Elizabeth Taylor and Katharine Hepburn, Hughes married actress Jean Peters.
An introverted person, Hughes said goodbye to Hollywood in the mid-50s and devoted himself to his commercial empire under the name Summa Corporation. This conglomerate included, among others, an airline company Hughes Airwest, a helicopter factory, mines (gold and minerals), two television companies in the ensuing times, and the movie company Hughes Productions. Also Nevada; He owned vast lands in California and the Bahamas. Especially its partnership (with 78% share) in Trans World Airlines (TWA), which was founded in 1925, was extremely lucrative. When Hughes was accused of breaking the antitrust law in the 60s because of his shareholding, he was forced to sell his shares when he also avoided testifying in court. He invested $ 566 million from a sale on real estate bought in Las Vegas.


Moving to the Bahamas in 1970, Hughes has now appeared alone as an odd member of high society from time to time. The last major monetary transaction he made was the sale of the Tool Company in 1972, where he started his career. During the same year, Hughes was at the center of a story of scam that resonated greatly. Author Clifford M. Irving supposedly sold his memoirs based on Hughes' years-long interviews to a publishing house in America for a million dollars. Irving admitted to court that he defrauded Hughes, after billionaire Hughes said in a telephone press conference that the aforementioned memoirs were untrue. Four years later, 70-year-old Hughes died of heart failure during a plane trip from Acapulco to Houston.
For more articles click.