Henri Farman, A Pioneer From The Early Days Of Aviation
Pioneers of aviation in the early days of this incredible passion deserve to be recognized more for relentlessly following their vision. It is easy to follow tried and true methods and never take your chances. But making a real difference takes a strong spirit, foresight and belief in your vision, which are qualities that these pioneers surely had. Now we are here to discuss the life and important achievements of one of these pioneers in the aviation industry; Henri Farman, a French aviator and airplane builder.
Early Life And Interests Of Henri Farman
Henri Farman was born on the 26th of May 1874 in Paris, France. Farman's family was relatively wealthy and his father was a journalist from Essex, England. His mother was from the cathedral city of Canterbury in England and her father was a journalist, too. Although his parents were both from England, Farman always considered himself a Frenchman, taking French nationality in 1937.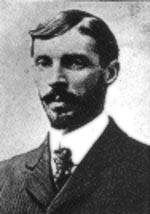 Coming from a family where both his father and grandfather were journalists, he was drawn towards artistic interests and he started taking painting lessons in the School of Fine Arts in France. But, there were brand new and interesting inventions being made during his time and he couldn't help but become very interested in machinery. However, he wanted to take a more hands on approach and experience these inventions first hand. So he got into sports, first cycling and then motor racing.
Farman's Cycling And Motor Racing Achievements
Henri Farman had a knack for sports from an early age. As a 14 year old boy, he entered numerous competitions and even won several of them. When he was only 18 years old, he won the cycling race from Paris to Clermont-Ferrand in 1892. The same year, he also won the French Championship.
During the following year, Farman travelled with the journalist Edouard de Perrodil from Paris to Madrid by bicycle. His successful cycling career came to an end when he retired from his passion in 1896, after breaking the tandem bicycle record with his brother Maurice Farman, who was a successful cyclist himself.
After his retirement from cycling, Farman got into motor racing and he accomplished a lot in this field as well. He quickly started winning races, he was surely having the time of his life. But in 1905 he had an accident. Fortunately, Farman was all right and he seemed rather unaffected by the accident.
Henri Farman's Career In Aviation
Henri Farman was a curious person with a unquenchable thirst for new and exciting things. Following his success in the fields of cycling and motor racing, he quickly started looking for a new frontier. Now, his new passion was aviation and he started basic tests with small aircraft models. After these tests, he built a simple engineless aircraft in 1907. He did some training with this simple model and ordered a Voisin 1907 biplane later that year.
It did not take long for him to fall in love with this machine and realize that his true passion in life was aviation. Now his favourite activity was to play around with this machine, practice new tricks and push his limits. He made numerous flights, broke records and even won the Ernest Archdeacon Cup thanks to these experiments. He was becoming a better aviator day by day.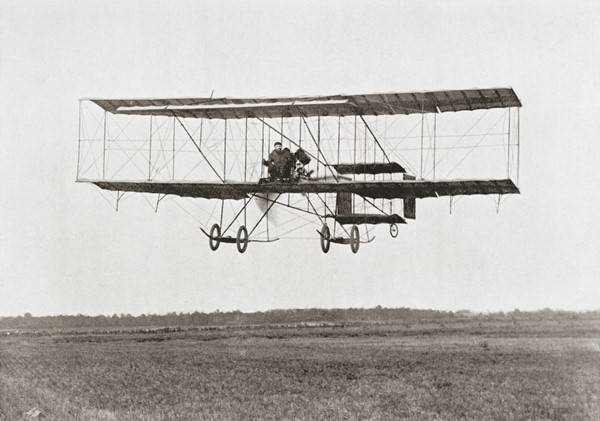 During the early 1909, Farman had a disagreement with his aircraft manufacturer and decided to build his own aircraft. His first aircraft, Farman III successfully took off in April 1909. Now, he was not only a successful pilot but also an aircraft manufacturer. Many tried to copy his design but lacking his ingenuity and passion, not many succeeded.
By opening a flying school the same year, we can say that Henri Farman truly got into aviation in every sense of the word. While doing all that, he also kept breaking records and joining air fairs. He surely wanted to pursue his passion in every way imaginable.
With his brothers, he opened an aircraft building facility which proved very fruitful and inventive. Their models were used in World War I as well as for carrying passengers when the war has finally ended.
He was given knighthood by the French state in 1919 for his astonishing achievements. Henri Farman retired in 1937, at the age of 63, after a successful career in aviation. On the 17th of July 1958, Farman died in Paris, France. He is now known as one of the most prominent people in the early days of aviation and well respected by aviators all around the world.
Resources
Anon. (n.d.), Henri Farman, Wikipedia, Retrieved 13 May 2021
< https://en.wikipedia.org/wiki/Henri_Farman >
The First Air Races Editor (n.d.), Henry Farman, The First Air Races, Retrieved 13 May 2021
< http://www.thefirstairraces.net/pilots/farman.php >
For more aviators click.