Aviation history is, unfortunately, full of tragic events. The Tenerife, the Lockerbie, and the Manchester United flight are some of them. Although these events are unfortunate and fatal, they pioneered the formation of many rules regarding aviation safety. In this article, we will examine the Lockerbie disaster. Let's keep reading…
Flight From London Heathrow to New York John F. Kennedy
On Wednesday, December 21, 1988, at 19.07, Pan Am Airlines Boeing 747-121, flying from London Heathrow Airport to New York John F. Kennedy International Airport, crashed in Lockerbie, Scotland. All 243 passengers and 16 crew members died on the plane. 11 more people on the ground were killed when parts of the plane crashed into the town of Lockerbie in the south of Scotland.
After the accident, hundreds of police, soldiers, and many private helicopters started to work for cause determination in the 130 square kilometers area where the debris spread. The debris collection process lasted for months. As a result of this, over ten thousands of body parts, aircraft, and cargo residues were collected from the fields and forests in the south of Scotland. They were examined at the center established in a school gym. X-rays were taken of each managed object. The explosive residue was searched by gas chromatography. The findings were recorded in the British HOLMES (Home Office Large Major Inquiry System) computer system.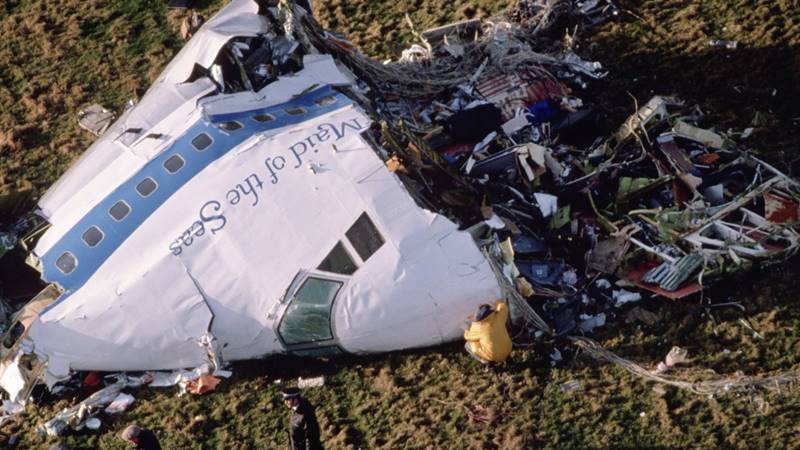 Debris of Lockerbie Disaster
The spread of the debris was wide. So every piece collected in the plane crash was taken to Farnborough, aerospace and defense industry century, to assemble. When the parts were put together, it was understood that the explosion took place in the lower left front part of the fuselage. It was determined that the explosion located just below the navigation and communication systems of the aircraft and in the front cargo area where the passenger luggage is located. Therefore, the plane crashed while in the air with the effect of the explosion.
After a long investigation after the accident, the report was published. In the report; it turned out that the explosion occurred from a brown hard-covered suitcase loaded on the AVE4041. Moreover, this suitcase did not belong to any passenger on the plane. The bomb was placed in a cassette player in the suitcase.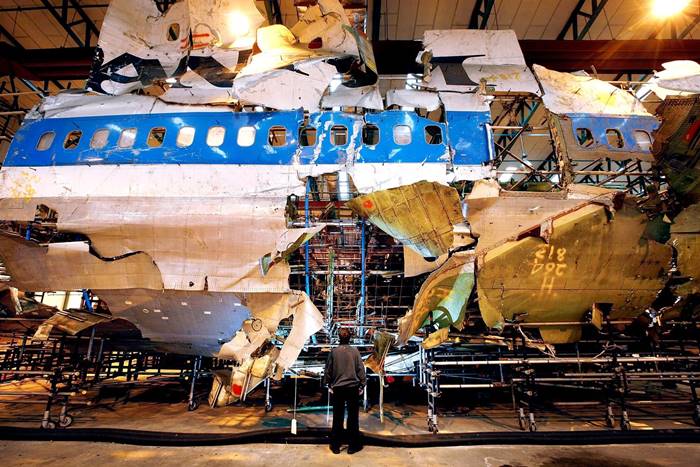 Lockerbie Disaster Conspiracy Theories
Although many conspiracy theories have been produced regarding the terrorist attack, the veil of secrecy in this incident, in which 270 people lost their lives, still remains a mystery. On the other hand, the methods applied during the incident investigation and the experiences during the research have provided significant advances in aviation investigation.
References:
https://www.fbi.gov/history/famous-cases/pan-am-103-bombing