What is Low Cost Airline?
Low cost airline is a term used for low cost airline companies that sell cheaper airline tickets possible by minimizing expense items. For example, companies such as Easyjet, Indigo, Jet Blue Airways are example to some of low cost airline companies.
What Does Low Cost Airline Mean?
Low cost airline is the name given to the business model where the ticket price is worked to be cheap. Low cost airline offers all or some of the services (such as seat selection, baggage allowance and meal offerings) as optional to provide cheap tickets. Thus, the reduced cost is reflected in ticket prices and people who want to travel by air benefit from economical travel. Low cost airline is very advantageous for a traveler or for those on a limited budget. Because in this way, they can travel anywhere they want with more affordable prices.
Why Is Low Cost Cheaper?
In the low cost business model logic, you are not expected to sacrifice your basic needs. You will be charged for the additional/extra services you request. With this business model, which dates back to a long time, millions of people can see the places they want to see by plane travel at very cheap rates and reach the place they want to go in the fastest way.
Low cost is one of the most preferred methods of airlines in Europe and the USA. With a low cost business model, passenger doesn't pay for anything they don't need. The fact that checked baggage other than hand luggage is subject to extra may be seen as a negative thing considering the old traditions; but for the portable explorers of the mobile age, it is much more economical. Low cost model does not make the passenger pay any expenses that he / she will not need, want or use. In this respect, it is much more fair and economical. Every passenger who wants to reduce their expenses and travel in a much more economical way can fly more economically to their destination with low cost airline companies.
According to Skytrax;
World's Best Low-Cost Airlines 2019
1 – AirAsia 11 – Scoot
2 – EasyJet 12 – Jetstar Asia
3 – Norwegian 13 – PAL Express
4 – Southwest Airlines 14 – Peach
5 – AirAsia X 15 – Vueling Airlines
6 – Jetstar Airways 16 – Air Canada rouge
7 – WestJet 17 – LEVEL
8 – IndiGo 18 – Jet2.com
9 – Ryanair 19 – Flynas
10 – Eurowings 20 – Citilink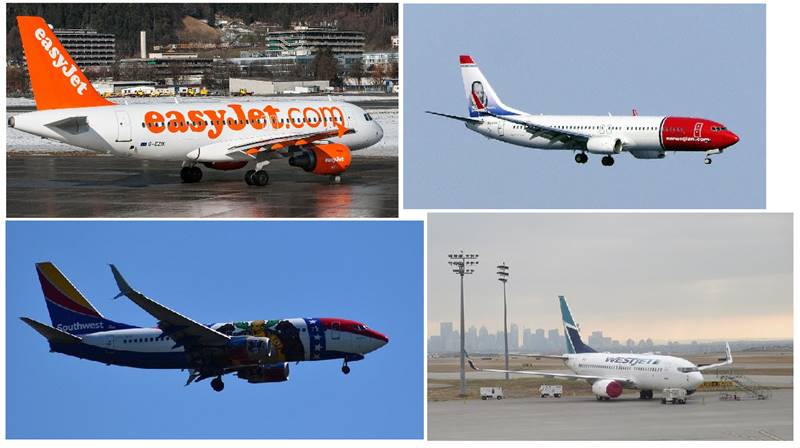 For more articles click.