Delta Air Lines' First Officer Leaves Letter in A321
The Covid-19 crisis caused a tremendous shock to the aviation industry, especially in March and April of 2020. Flights from all over the world have come to a near standstill. Thousands of aircraft have been placed in suitable areas for long-term parking.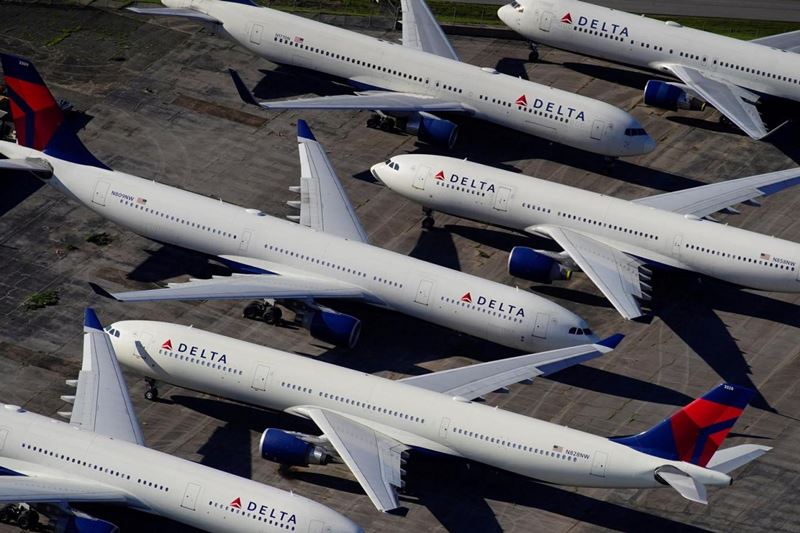 American company Delta Air Lines was one of the airlines that had long-term parked many of its planes. One of these planes was reactivated after 435 days and made ready for flight.
On June 1, 2021, a sad note found on the Airbus A321 type aircraft. Chris Dennis, a first officer of that aircraft, wrote a message to the future on March 23, 2020, leaving it on the tray table.
The message in question read: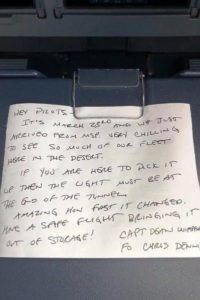 "Hey pilots – It's March 23rd and we just arrived from MSP. Very chilling to see so much of our fleet here in the desert. If you are here to pick it up then the light must be at the end of the tunnel. Amazing how fast it changed. Have a safe flight bringing it out of storage!"
When we look at these days, the number of aircraft waiting on the ground has decreased to a certain extent and continues to decrease.
I hope that the recovery process in aviation accelerates in the season we are in and in the near future and there will be no planes waiting on the ground.