What is AVIH in aviation?
Many specialized terms are used in day-to-day operations in the aviation environment. Most of these terms are fairly easy to understand and familiar words for people who use them every day. However, some of these terms are not used very often and are not well known by society.
People aren't the only ones transported via airlines everyday. Airplanes are used for a wide variety of reasons such as cargo supplies, funerals, patients, live animals, and more. The transportation of live animals on planes is an extremely important and delicate process.
Many live animals, especially pets such as cats, dogs, and hamsters, can travel in the cabin of an airplane with their owners. However, this is a matter of policies of the airline company, which means these pets and animals can travel with their owners only provided the airline company allows them to do so. However, in some cases, live animals cannot be transported in the cabin due to a number of reasons. In such cases, live animals are rather transported in the hold.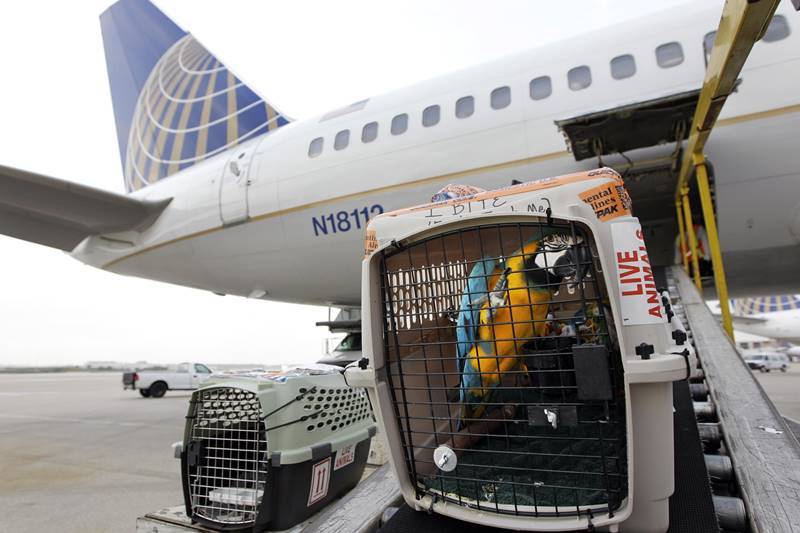 The term that is used for live animals that can't be transported in the cabin and therefore should be transported in the hold is "AVIH"
The term AVIH is an abbreviation of "Animal Vivant in Hold".
Carrying Live Animals
As we mentioned above, company policies can be decisive in transporting live animals. The following statement shared by LATAM airlines on their website is a good example for this.
"LATAM allows the transport of dogs and cats in the aircraft hold (AVIH) when associated with a passenger. Service is suspended until further notice on the following routes: … "
Another example is as follows;
"With Cabo Verde Airlines pets can travel with maximum safety and comfort, in the cabin (dogs and cats) or in the hold according to weight and dimensions. The reservation for transporting animals can be made in advance."
In addition, IATA (International Air Transport Association) also mentions their vision about the transport of live animals. Their vision on this matter are as follows; "Animals have been transported by air since the early 1930's. In today's modern world, carriage of live animals by air is considered the most humane and expedient method of transportation over long distances."
---