Muhammed Ahmed Faris – First Syrian Citizen To Go Into Space
It is extremely important for each country to have experts in their fields for the development of those countries in these areas. The presence of experts is very important especially in geographies that do not produce technology and science today and import them from countries that do. In this article, we will write about Muhammed Ahmed Faris. Who is he? and what kind of a trace he has left in the history of aviation?
Muhammed Ahmed Faris was born on May 26, 1951 in Aleppo, Syria's second largest city after Damascus. Faris graduated from the Air Force Academy in 1973 and served in the Syrian Air Force with the rank of Colonel. In addition, thanks to his talent and knowledge in aviation, He also served as an aviation instructor and a specialist in navigation later in his military career.
Spaceflight of Muhammed Ahmed Faris
Faris was selected to participate in the Interkosmos spaceflight program on September 30, 1985. He participated in navigation programs and trainings. After about 2 years of training, he went to space as a Cosmonaut with the Soyuz TM-3 Research Vehicle on the Mir Space Station on July 22, 1987. He stayed in space for 7 days, 23 hours and 5 minutes.
Mohammed Ahmed Faris, the first Syrian in space and the second Arab, returned to Earth aboard the Soyuz TM-2 after completing his mission. During the mission, he said that "It's like I'm looking at my mom" as he gazes at Earth from space.
On 30 July 1987, he was declared a 'Hero of the Soviet Union' and was awarded the Order of Lenin. After the space mission, he returned to his duty in the Syrian Air Force.
Muhammed Ahmed Faris During Syria Civil War
However, the civil war in Syria also affected Faris's life. Faris joined the regime opponents by rebelling against the Bashar Assad government on 4 August 2012 during the Syrian civil war. He took refuge in Turkey on August 5, 2012. During his time in Turkey, Muhammed Ahmed Faris continued to express his views on the situation in Syria. And he especially made statements to European states regarding the refugee problem.
The following dialogue in an interview with Muhammed Ahmed Faris in Turkey in 2015 reminds us of the universality and importance of knowledge and science.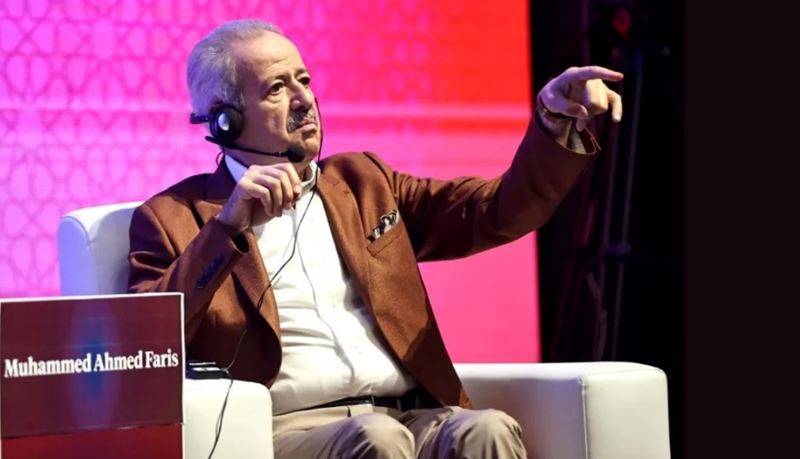 Do you plan to do a job in Istanbul, to teach again?
"I haven't done anything for 2 years but I started teaching again. Now i give lectures at Istanbul Aydın University and Şehir University. I teach children at Ali Kuşçu Space House in Eyüp."
Muhammed Ahmed Faris gained citizenship of the Republic of Turkey in 2020 after living in Turkey for 8 years. Mohammed Faris, a citizen of the Republic of Turkey, the first cosmonaut of Syria and the second of the Arab world, and also a former fighter pilot, said that he wanted to contribute to space studies in Turkey.
Resources:
Britannica – (23.06.2022)
https://www.britannica.com/biography/Muhammed-Faris
Wikipedia – (23.06.2022)
https://tr.wikipedia.org/wiki/Muhammed_Ahmed_Faris
www.aa.com.tr/en – (23.06.2022)
https://www.aa.com.tr/en/middle-east/former-syrian-astronaut-in-turkey-set-for-citizenship/1658979